Georgia Johnson
Outside Hitter
Class of 2023
Six Pack indoor volleyball
Discipline for Recruitment: Indoor
Height: 5'10"
Spike: 9'7″
Block: 9'0
Standing Reach: 7'8″
Wingspan: 5'11"
Vertical: 23″
2022 HVC 18U (Huskies Volleyball Club)
-MB/OH

2021 Fog 16U
-OH
-(Practices only because of Covid-19)

2019 Fog North 18U
-OH

2021 Team Alberta 16U

2021/22 LCBI High-school (Outlook, Sk) Sr Volleyball Team
-OH
-Home Tournament Champions
-2A Conference Champions

2021/22 LCBI High-School Sr Basketball Team
-Post

2021/22 LCBI High-School Golf Team

2021/22 LCBI High-School Soccer Team

2018-2021 Edwin Parr Composite (EPC, Athabasca, AB) High-School Jr and Sr Volleyball
-OH

2018-2020 EPC High-School Jr and Sr Basketball
-Point Guard

Non-High-School Teams:

2012-2019 Athabasca Soccer Team
-2016 Alberta Provincial Champions
-Most years got pulled up to play in age group above my age.

2015-2018 Athabasca Female Hockey Team
-Left Wing

2018 Athabasca Club Basketball
-Point Guard
-Tournament MVP

2021/22 LCBI High-school, Outlook, ask
-Class of 2023
-Academic honors in 10 classes
- 3.65 GPA
-Won scholarship for academic achievement, Christian character and leadership potential

2018-2021 Edwin Parr Composite (EPC, Athabasca, AB)
-Overall honors

Program of Interest for Post-Secondary: Undecided

2021/22 Volleyball National Silver Medalists for Division 1, Tier 4 (Huskies Volleyball Club, 18U, Saskatchewan)

2021/22 Volleyball Provincial Bronze Medalists for Division 1, Tier 1 (Huskies Volleyball Club, 18U, Saskatchewan)

2016 Provincial Soccer Champions 16U (Alberta)

Volunteerism:

2021/22 -Volunteered at Outlook Daycare (Part of LCBI High-School volunteer program)

2021/22 -Volunteered to help seniors with house maintenance in Outlook, Sk (Part of LCBI High-School volunteer program)

-Packed food hampers at local food bank (Athabasca, AB)

-Volunteered at several political events

Leadership Roles:

2021/22- LCBI High- School Faith and Life Leader (Planned chapels, faith related activities, organized music for chapels, lead devotions)
Five words you can use to describe yourself on the court.
Resilient
Competitive
Disciplined
Coach-able
Versatile
Five words you can use to describe yourself off the court.
Respectful
Compassionate
Responsible
Friendly
Hard Working
Describe how you work in a team with your partners.
I try to be coachable and want to improve my skill. I like to get tips from players who have been playing longer as well as from the coach. I realize everyone has an important role to play so I try to encourage my teammates on the court. I know I have to do my best to contribute to the teams success regardless of the role I'm asked to play. I think teams and athletes perform better when they know you have their back. I think supporting other players as they succeed or struggle is so important.
Athletic highlights and how you felt when you received them:
2021/22 Volleyball National Silver Medalists for Division 1, Tier 4 (Huskies Volleyball Club, 18U, Saskatchewan):
It being my first experience playing at nationals for volleyball, I felt encouraged by my teammates.
2021/22 Volleyball Provincial Bronze Medalists for Division 1, Tier 1 (Huskies Volleyball Club, 18U, Saskatchewan)
2020/21-Making Team Alberta 16U
Although I was nervous, I was extremely excited and grateful to have the opportunity to work with experienced coaches and I was humbled to be picked to train with such great athletes.
2016 Soccer Provincial Champions (Alberta):
I felt encouraged and grateful to my coaches and teammates for the opportunity. I was inspired that hard work does pay off and there is an end goal.
What are your interests outside of sports? Why do you like them?
Some of my other interests are camping, hiking, skiing, traveling, guitar, piano, drama and choir. Having these other hobbies, it allows me to get connected to different people and new experiences.
Who are your role models and why?
My role models are my mom and dad. They've taught me everything I know and shaped me into the person I am today. They always set a great example for me and my siblings and encouraged us to do the best of our abilities. They taught me how to persevere and the importance of helping others along the way. I've never met anyone like my parents and I aspire to have the same impact on the people around me that they've had on me.
Involvement in other sports or extracurricular. Why is it important for you?
At the school I currently attend I do drama, soccer, golf, volleyball, choir and other campus events. I realize in college I'll have to be more selective but I've found I've met a lot of great people and had new experiences by being so involved. I think you help develop a strong and positive school culture by being involved.
Academic highlights and how you felt when you received them?
I have been on the Honour Roll since Grade 8. And this year I received a $2,000 academic scholarship as well as an award for academic excellence in 10 subjects. It feels good to know that others notice I am working hard.
What program would you like to attend in school?
I enjoy math and sciences, so a program that focuses on those subjects.
How do you envision your school life in college/university?
I hope to be both a strong student and athlete. I hope to make some great friends and have fun while I'm learning. I understand that the experience is just as important as anything else so I hope to go to a school that can help give me a good post-secondary experience.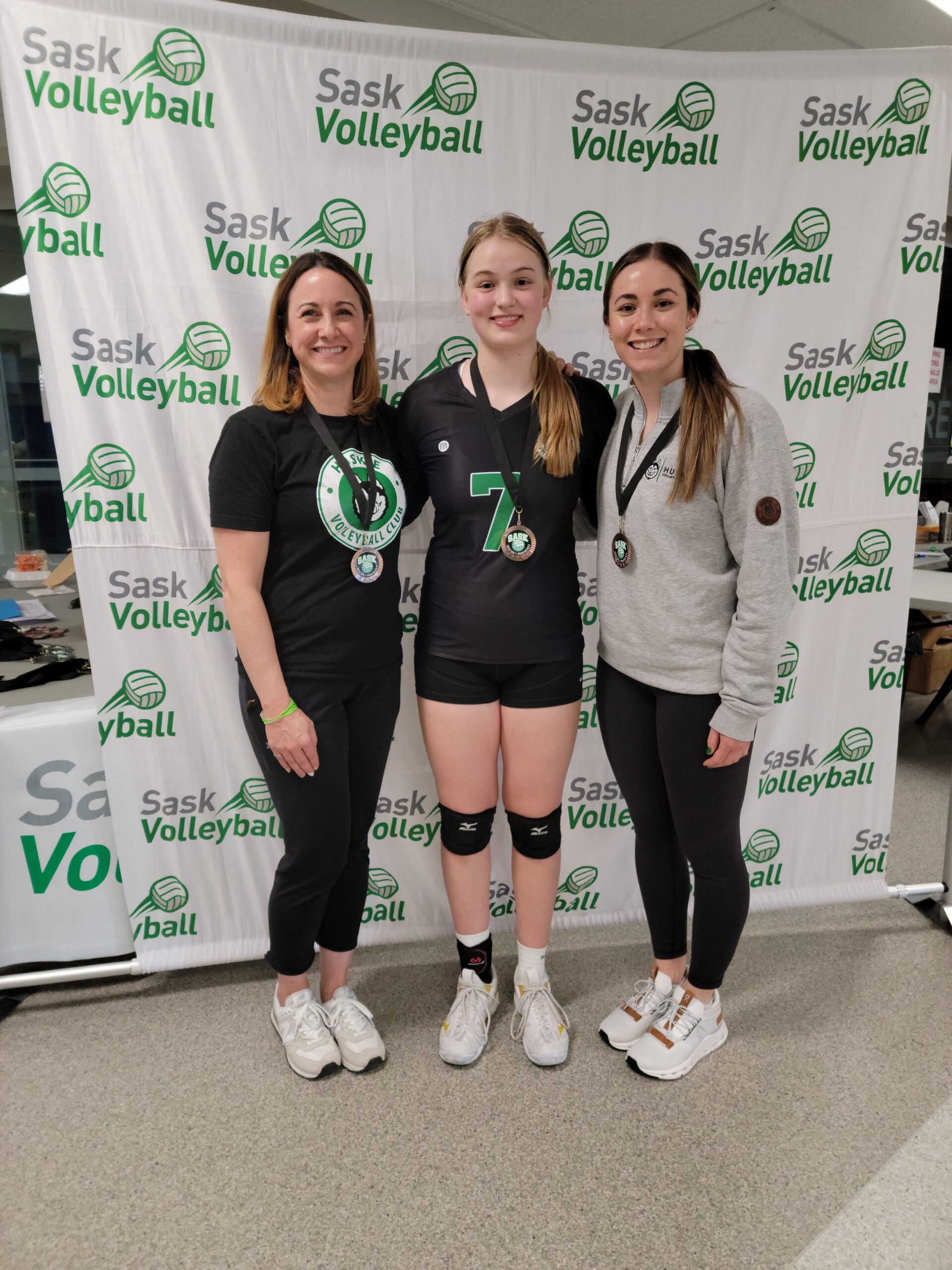 Will understand each and every athlete to ensure your recruiting experience is enjoyable and relaxing.
Regular online group meetings offering support with updates about your recruiting profile.
Will provide full email support during the recruiting process.
Professional athletic resume to be provided.
Will pre-screen in order to work with Canadian,  United States and overseas coaches.