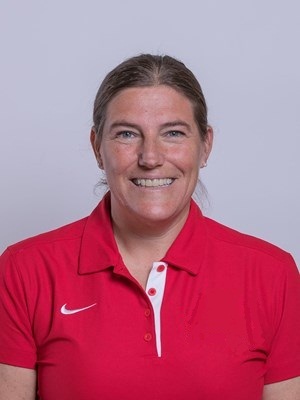 Dale Ann Melnick
Founder & Head Recruiter of SPRS
Dale, an NCCP Level 3 trained coach with a Masters in Business Administration specializing in Organizational Behavior, brings a wealth of experience to Six Pack Recruiting Sports.
With over 20 years of coaching experience from grass roots to the Canadian Junior National team, Dale has been the driving force behind many programs and coaches across Canada.  Summer 2022, Dale returned to the Canadian National Team as the Team Lead for the Senior Women's team.  2018, Melnick lead the Canadian Youth National Team to a silver medal at NORCECA championships in Honduras for the first time in 20 years, followed by a 14th place finish at 18U World Championships in Egypt 2019. Dale has set her sights on supporting and mentoring athletes in the world of recruitment throughout Canada, the United States and overseas.
2022, Team Lead, Senior National Team, World Championship, 10th place finish
2022, Team Lead, Senior National Team, VNL Calgary
2019, Assistant Coach, World Championships Egypt
2018, Head Coach Youth and Junior National Team Honduras
Silver Medal NORCECA championships
4th place USHP Tulsa, OK
2017, Assistant Coach, Junior National Team
2016, Assistant Coach, Junior National Team
2015, Head Coach, U16 Team Ontario Gold medalist, National Team Challenge Cup
2015, Assistant Coach, Youth National Team
2013, Assistant Coach, Canada Games Team Ontario U20
In 2011, Melnick returned to coaching after a 12-year hiatus. In the CIS coaching ranks she was the head coach at the University of Western Ontario in 1995-96 and worked as an assistant coach at the University of Guelph from 1996-99. She was also the head coach of the Region 3 Ontario Team in 1995.
As a university student-athlete, Melnick had great success capturing four conference titles. She began her university career at the University of Georgia where she was a member of the UGA Hall of Fame and two time Southeastern Conference (SEC) Championship team in 1985 and 1986.
She returned to Canada and played at York University where she was part of the York University dynasty in the early 90's capturing two OUA Championships in 1993 and 1994. She also played professional beach volleyball for 10 years from 1990-99 on both the national and international circuit all while coaching and mentoring high performance athletes.
Book a free consultation with Dale Ann to discuss athletes and more!