Kristina Elias Chereque
Libero
Class of 2024
2022 Team Ontario Red
Six Pack indoor volleyball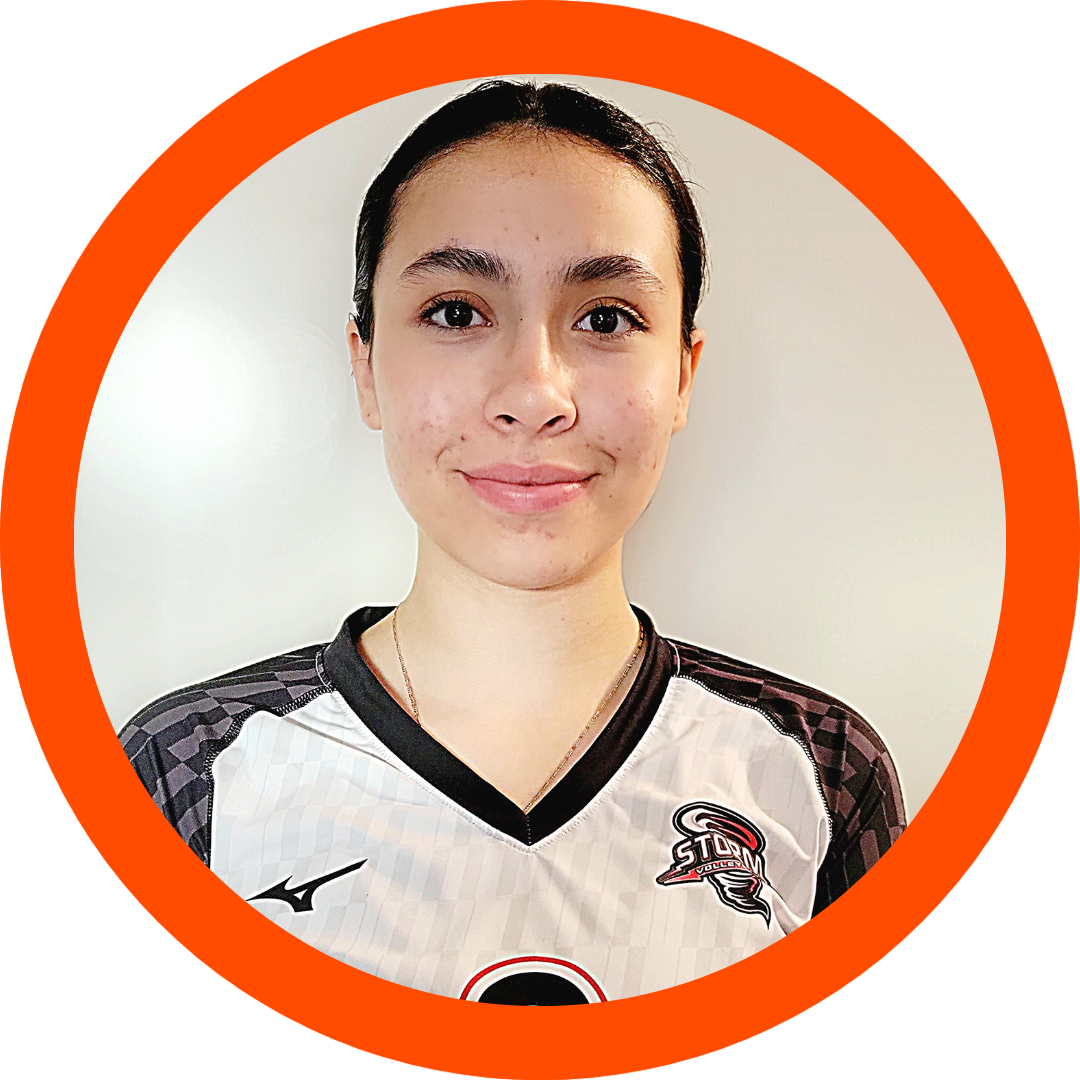 Discipline for Recruitment: Women's Indoor Volleyball
Height: 5'6″
Pakmen Gold 2024

Storm Typhoon 17U 2022-2023
Team Captain 2022-2023
7 years at Storm Volleyball Club.
4 years as Outside Hitter/Defense Specialist.
3 years as the first Libero.
Tournaments (Storm Typhoon):

2022-23
Bugarski Cup - Gold (18U)
Mc Gregor Cup - Silver (17U)
Challenge Cup - Silver (18U)
Challenge Cup - Gold (17U)
Provincial Cup - Gold (18U)

2021-2022
Challenge Cup - Bronze (16U)
Provincial League Play - Bronze (16U)

2020-2021
Season Cancelled due to COVID.

2019-2020
Bugarski Cup - Gold (14U)
Provincial Cup - Gold (14U)
Provincial Cup - Gold (15U)

2018-2019
Bugarski Cup - Bronze (13U)
Challenge Cup - Gold (13U)
Provincial Cup - Silver (13U)

TMU Volleyball Camp: 2023
Team Ontario Red (Libero): 2022
Volleyball Position Camp (Libero): 2022
Regional Excellence Program: 2019-2020
Regional Excellence Program: 2018-2019
University of Toronto - High Performance Academy: 2017

Alexander MacKenzie HS, Richmond Hill
Class 2024
IB Candidate
x.xx GPA
Honour Roll (Grade 9, 10)
Dramatic Arts Award (Grade 10)
Business Award (Grade 9)
English Award (elementary school graduation)
Interested in Political Science

RAD Intermediate Ballet Diploma
RAD Grades 2, 3, 4, 5 Diploma (Distinction)

Sports executive (AMHS Volleyball Club), teaching other students volleyball fundamentals
Fluency For Teens Tutor (Language Tutoring)
Stage Crew (AMHS Spring Showcase)
Five words you can use to describe yourself as a high performance athlete.
Consistent
Team player
Leadership
Focused
Passionate
Five words you can use to describe yourself off your field of play.
Supportive
Enthusiastic
Talkative
Friendly
Self-disciplined
Describe how you work in a team.
Keeping my teammates focused, calm, calling all the plays, giving out high fives all the time.
Athletic highlights and how you felt when you received them:
Being selected for Team Ontario 2022. It was a goal that I set for myself, and I worked towards it in the months leading up to Provincials. I felt accomplished after getting selected because it came as a result of hard work on and off the court.
What are your interests outside of sports? Why do you like them?
Outside of sports, I enjoy reading about current events. This is because I value being aware of global happenings, and because I am interested in politics so I like staying informed. I also enjoy listening to music and discovering new artists/albums. Music helps me stay focused and motivated, and pushes me to achieve my goals.
Who are your role models and why?
Involvement in other sports or extracurricular. Why is it important for you?
Outside of volleyball, I go to piano lessons. I have been doing so since I was 5, and still enjoy it because playing piano exercises a part of the brain that is not stimulated by other day-to-day activities. It keeps me well-rounded.
Academic highlights and how you felt when you received them?
The main academic highlight I experienced in the past was being accepted in to the IB program. I had been very interested in it because I wanted the enriched curriculum which would help me in being prepared for university. I felt very excited when I achieved this because of the academic challenges that awaited me.
What program would you like to attend in school?
I would like to attend a political science or international relations program in school.
How do you envision your school life in college/university?
In university, I imagine my school life to be very interesting and successful because I will be studying topics that I love. I look forward to being in a new environment, and furthering my education. This, along with playing volleyball at the highest level would be very fulfilling for me.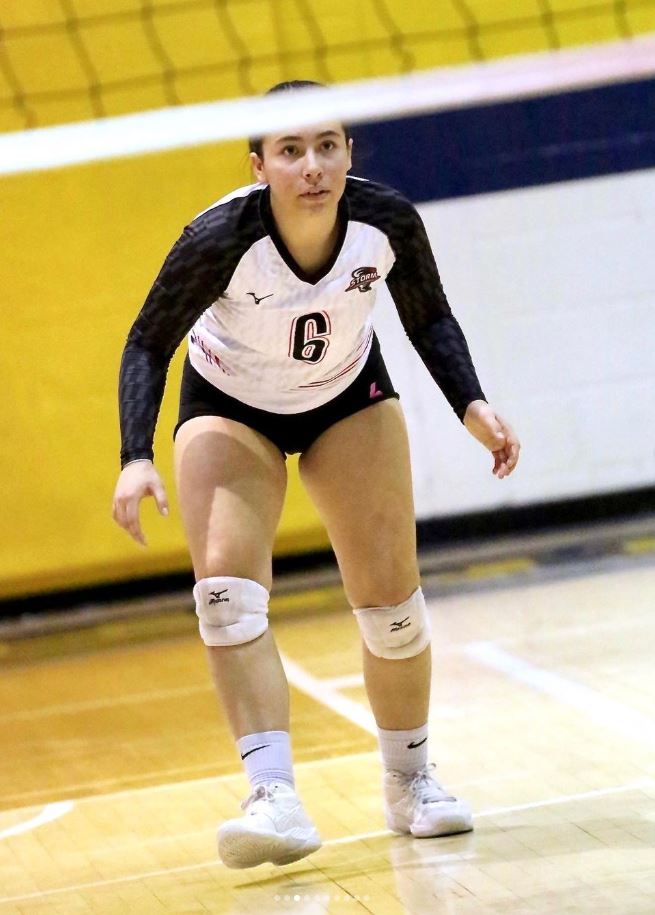 Will understand each and every athlete to ensure your recruiting experience is enjoyable and relaxing.
Regular online group meetings offering support with updates about your recruiting profile.
Will provide full email support during the recruiting process.
Professional athletic resume to be provided.
Will pre-screen in order to work with Canadian,  United States and overseas coaches.