Kylie Mills
Setter
Class of 2026
Six Pack indoor volleyball
Discipline for Recruitment: Women's Indoor Volleyball
Height: 5'7″
2023 Canadian University Volleyball Camp & Showcase (December 2023, Toronto, Ontario)
Durham Attack Intensity – Setter (2019-Present)
2023 15U Ontario Volleyball Association D1T1 Provincial Champions
2023 15U Volleyball Canada Nationals – D1T1 4th Place
2023 15U Presidents' Day Challenge (Detroit, MI, USA) - Silver Medal
2023 15U McGregor Cup (Premier Division) - Gold Medal
2023 16U McGregor Cup (Championship Division) - Bronze Medal
2023 15U Girls Challenge Cup (Premier Division) - Bronze Medal
2022 14U Volleyball Canada D1T1 National Champions
2022 14U Ontario Volleyball Association D1T1 Provincial Bronze Medalists

2023 – Team Ontario White (TOW)
2022 – Team Ontario Regional Program (TORP)
2022 – Ontario Summer Games (Mississauga, Ontario) - Silver Medalist

2022/2023 – Henry Street Hawks Junior Volleyball – Setter
- Lake Ontario Secondary School Athletics (LOSSA) – 2nd Place

2022/2023 – Henry Street Hawks Varsity Soccer - Left wing

Henry Street High School (HSHS) & Academy for Student Athlete Development (ASAD) – Volleyball
Whitby, Ontario

Graduating Class of 2026
Average - 97% (4.0 GPA)

2022/2023 Academic Accomplishments
- Grade 9 Principal's Honour Roll (HSHS & ASAD)
- ASAD Academic Award (awarded to top academic student in Grade 9)

Programs of interest - Math & Sciences

Indoor Club
2023 15U D1T1 Volleyball Canada National All-Star
2022/2023 Durham Attack 15U Achievement of Excellence Award
2021/2022 Ontario Volleyball Association (OVA) Award of Excellence Recipient

High School
2022/2023 Henry Street Hawks Jr Girls Volleyball MVP Award
2022/2023 ASAD Volleyball Skill Stream Award
2023 Henry Street Hawks Uxbridge Tiger Classic Volleyball Tournament MVP
2023 ASAD Athlete of the Month Award (January 2023)

2023/2024 Canadian Tire Jumpstart Charities' Play to Lead Program Participant (The Play to Lead program enables young women to develop the skills, confidence, and relationships to become leaders)
2022/2023 Henry Street High School Athletic Council Member (Assisted with school athletic event organization and planning)
2023 ParaTough Cup in Toronto, Ontario (Volunteered in half-day corporate fundraiser and sport competition event for Para sport athletes)
2022/2023 Durham Attack Volleyball - House League (Coach)

Volleyball Canada / Ontario Volleyball Association (OVA) Beach Tour Events
2023 Volleyball Canada Beach Nationals (15U) – D1T2 Silver Medal - Mills/Slean
2023 Ontario Beach Volleyball Provincials (15U) – D1T1 5th Place - Mills/Slean
2023 OVA Beach Tour Gold Medal (15U) – Premier Division (Markham, Ontario – August 26, 2023) - Mills/Schad
2023 OVA Beach Tour Gold Medal (15U) – Championship Division (Ashbridges Bay, Ontario - June 25, 2023) - Mills/Slean
2023 OVA Beach Tour Gold Medal (15U) – Premier Division (Brampton, Ontario - May 27, 2023) - Mills/Slean
2022 Ontario Beach Volleyball Provincials (14U) – D1T1 4th Place - Mills/Slean
2022 OVA Beach Tour Gold Medal (14U) - Premier Division (Markham, Ontario - August 28, 2022) - Mills/Schad
2022 OVA Beach Tour Gold Medal (14U) - Premier Division (Barrie, Ontario - July 9, 2022) - Mills/Slean
2022 OVA Beach Tour Gold Medal (14U) - Premier Division (Pickering, Ontario - June 25, 2022) - Mills/Schad
2022 OVA Beach Tour Silver Medal (14U) - Premier Division (Cobourg, Ontario - June 12, 2022) - Mills/Schad
2022 OVA Beach Tour Gold Medal (14U) - Premier Division (Brampton, Ontario - May 28, 2022) - Mills/Schad
Five words you can use to describe yourself as a high performance athlete.
Determined
Coachable
Persistent
Supportive
Competitive
Five words you can use to describe yourself off your field of play.
Organised
Intelligent
Dependable
Optimistic
Responsible
Describe how you work in a team.
When working with a team, I consistently try my best to be encouraging and uplifting, as well as give my teammates positive feedback on what they do. I also enjoy receiving feedback and things to improve on from my coaches and teammates. I do everything I can to implement feedback on the court as quick as possible. I work hard to keep a positive environment on the court and to keep the team uplifted, winning or not.
Athletic highlights and how you felt when you received them:
What are your interests outside of sports? Why do you like them?
Who are your role models and why?
Involvement in other sports or extracurricular. Why is it important for you?
Outside of volleyball, I've played OPDL soccer and I think its important to play other sports because it allows me to be challenged in different ways, which helps me grow on the court. Playing soccer has helped with my stamina and speed on the court.
Academic highlights and how you felt when you received them?
What program would you like to attend in school?
How do you envision your school life in college/university?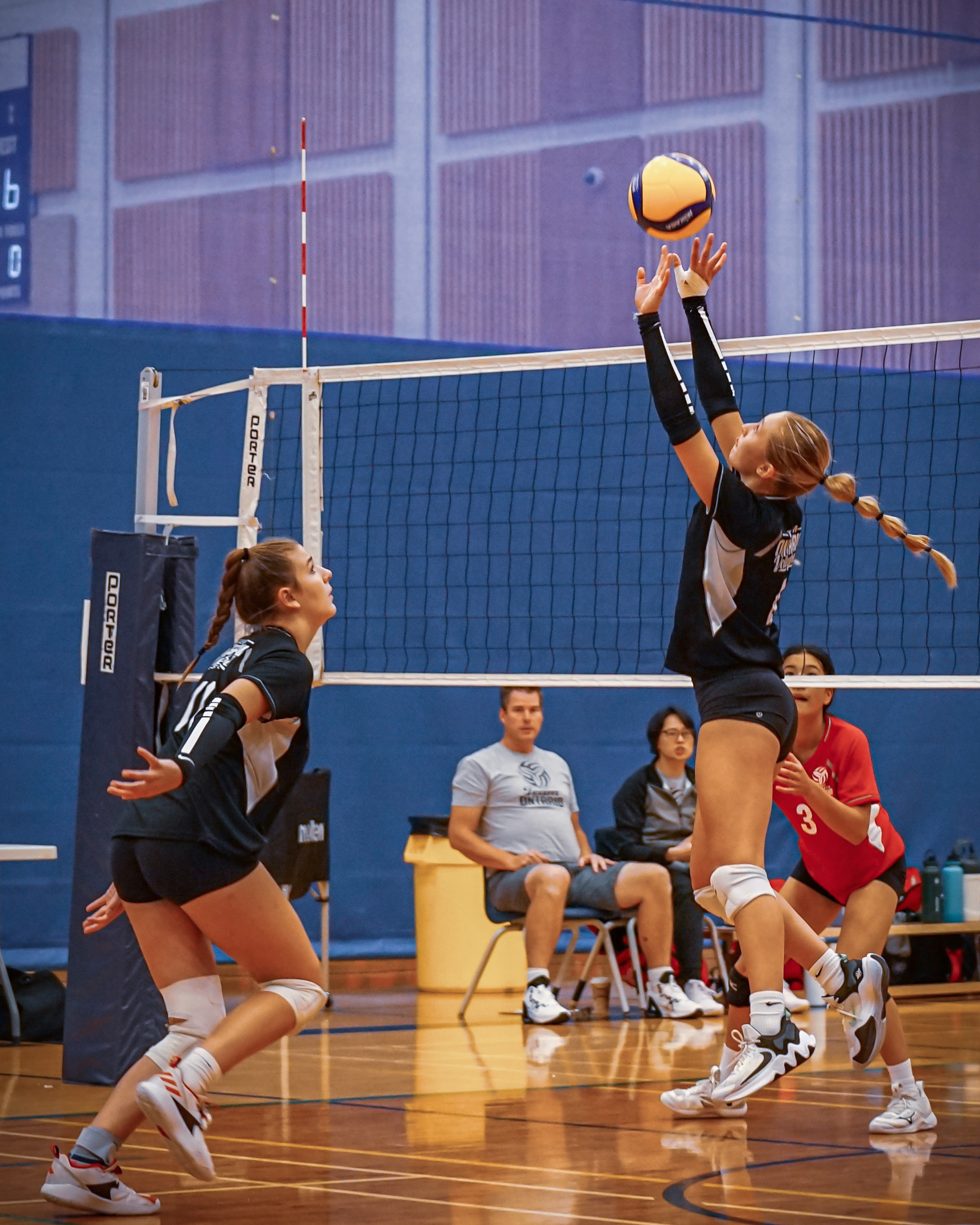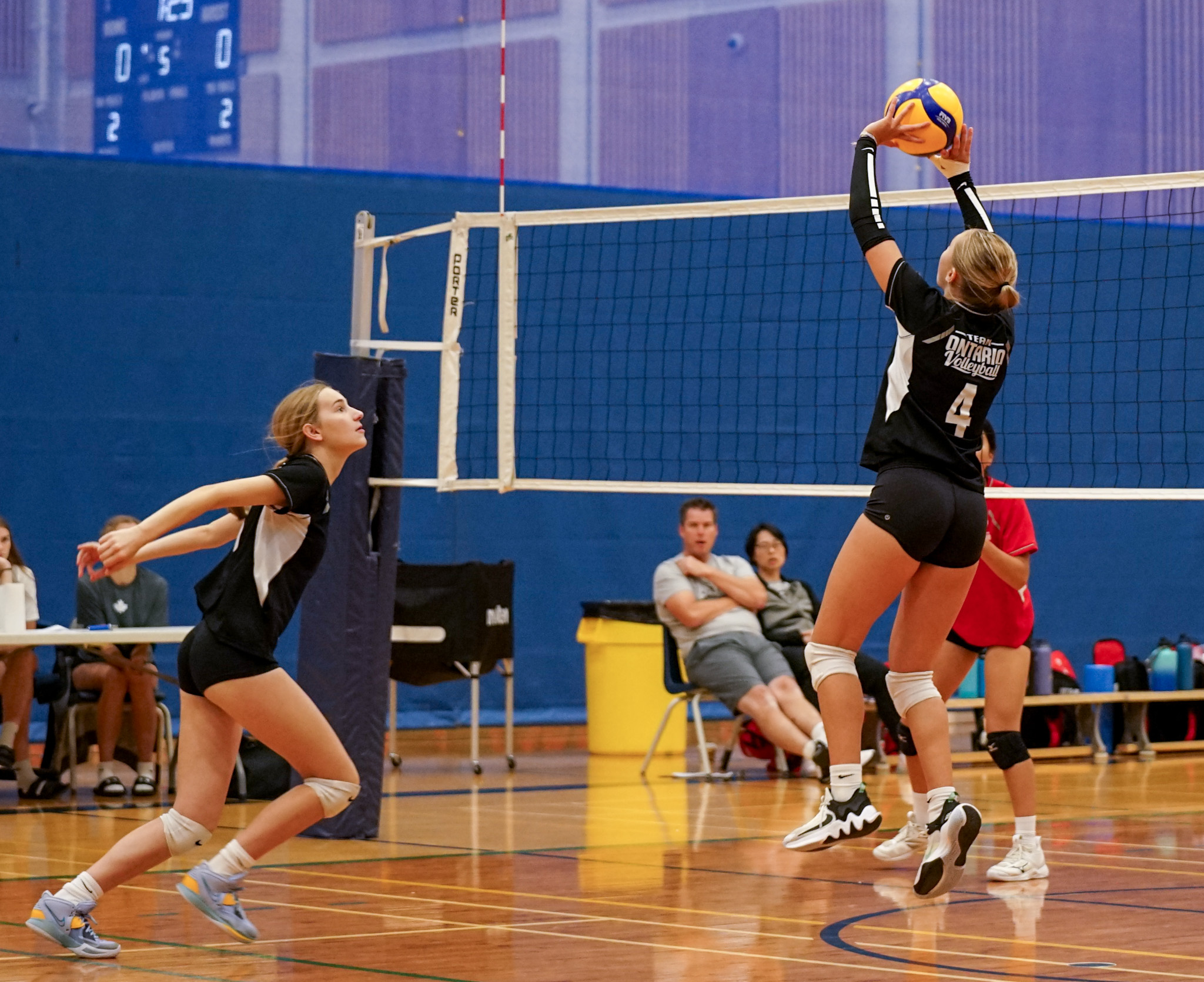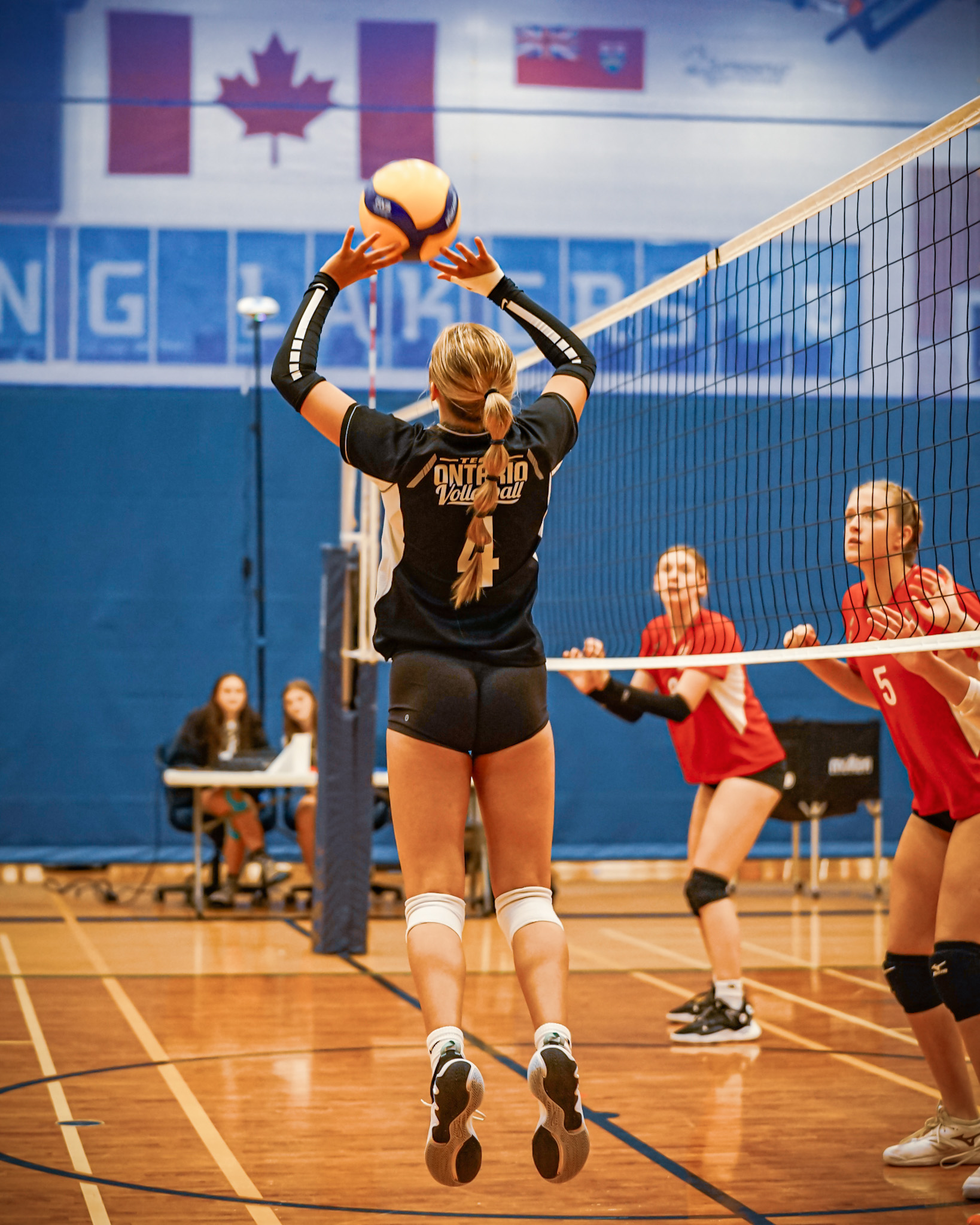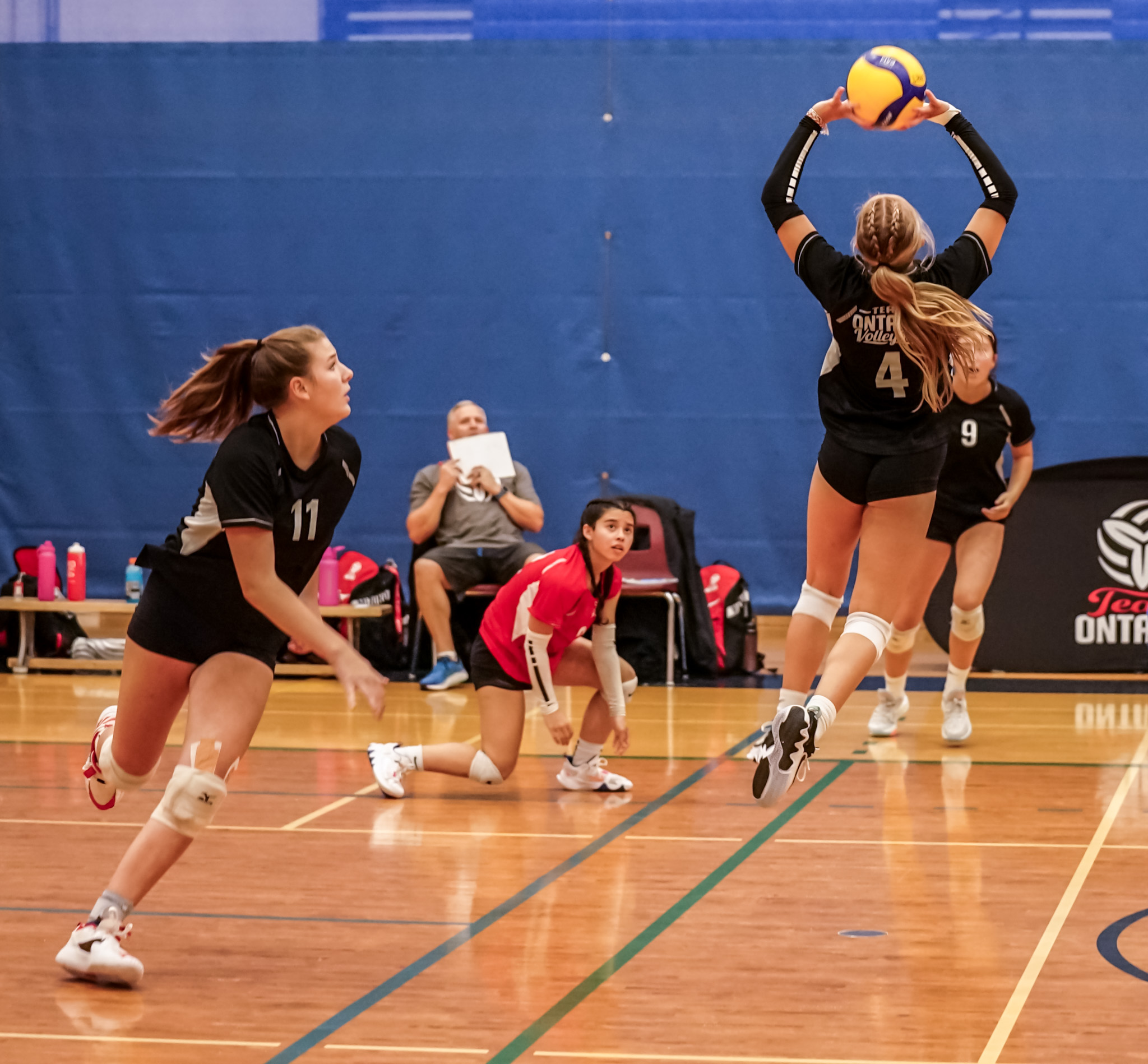 Will understand each and every athlete to ensure your recruiting experience is enjoyable and relaxing.
Regular online group meetings offering support with updates about your recruiting profile.
Will provide full email support during the recruiting process.
Professional athletic resume to be provided.
Will pre-screen in order to work with Canadian,  United States and overseas coaches.