Lance McRae
 Setter / Outside Hitter
Class of 2024
USPORTS # xxx-xxx-96F
Six Pack indoor volleyball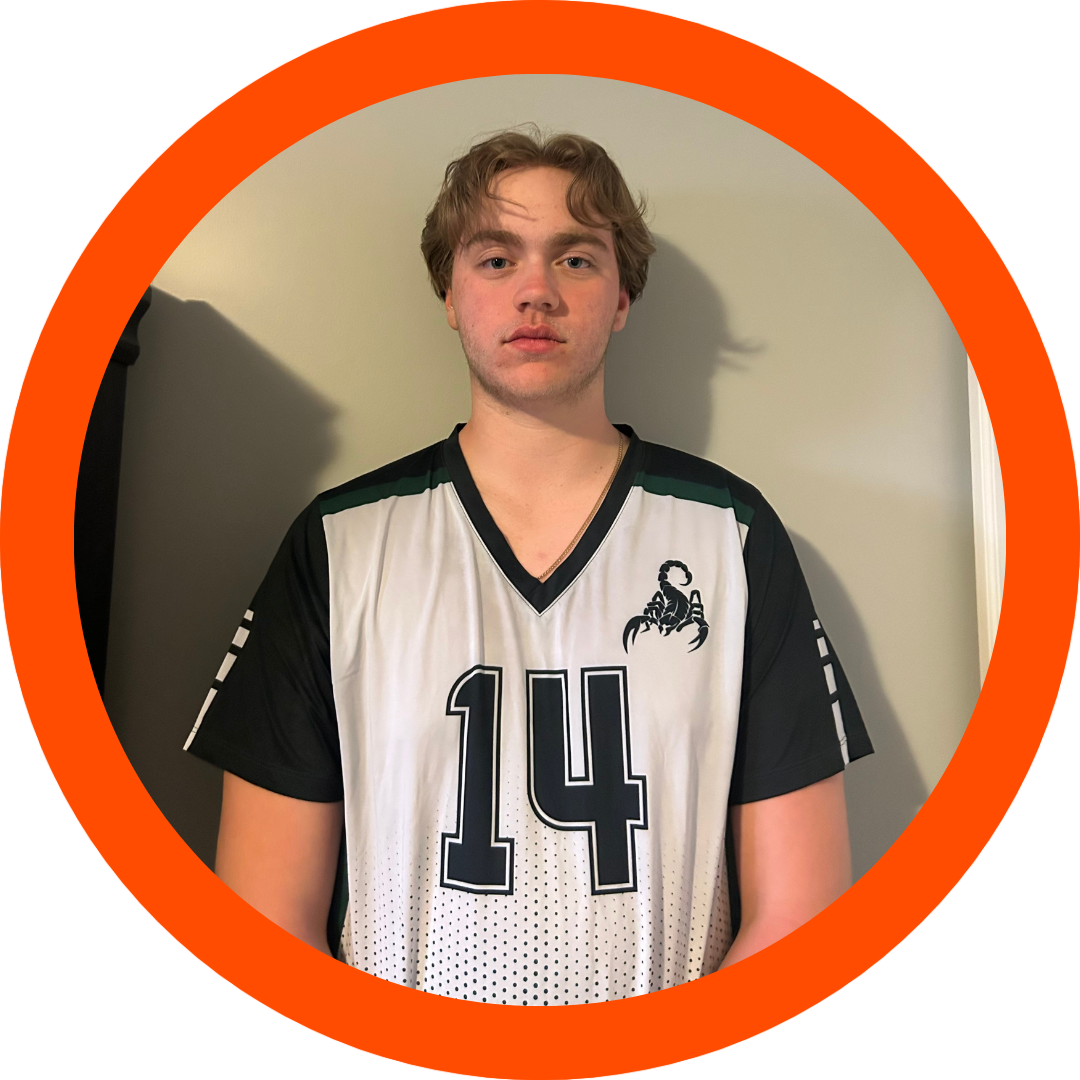 Discipline for Recruitment: Men's Indoor Volleyball
Height: 6′ 2″
Spike Touch: 10′ 2″
Block Touch: 9′ 7″
Standing Reach: 8′ 0″
Wingspan: 2′ 4″
Vertical: 19″
Scorpions Volleyball Club
2018-2023, Team Captain every year
Positions: Played Setter, Offside and Middle
5-6 tournaments every season

Volleyball 2021-2022
Basketball 2021-2022

Galt Collegiate Institute, Cambridge, ON
79% average Grade 11
Program of interest: School Gym Teacher

2023 Gold Nationals (Calgary)
2022 Siver
2020 Gold - Stratford Tournament
2020 Gold - Markham Tournament
2019 Silver - London Tournament
2018 Bronze OVA Playoffs

High School Soccer Manager: Helped coach the Grade 9 team
● Responsible for all of the team equipment and ensuring team was hydrated
● Ensured I provided support and encouragement

Scorpions Volleyball Club:
● Supported the Club Coach during Scorpions boys development program training camp 9-12 year olds
● Helped the Club during tryouts
● Volunteered during registration day doing various roles as required

Baseball:
● Worked with 12-year-old boys to develop their baseball skills using drills and demonstrating the correct form
● Helped the Coaching staff set up the diamond before each home game
● Behaved as a positive role model
Five words you can use to describe yourself as a high performance athlete.
Athletic
Competitive
Leader
Passionate
Disciplined
Five words you can use to describe yourself off your field of play.
Humble
Compassionate
Intelligent
Dependable
Ambitious
Describe how you work in a team.
Generally a team leader. I encourage my teammates at all times and provide positive feedback/direction when appropriate.
Athletic highlights and how you felt when you received them:
2 MVP awards for Volleyball
2 MVP awards for Baseball
OBA championship
What are your interests outside of sports? Why do you like them?
Playing video games, especially MLB and 2K.
Who are your role models and why?
Aaron Rogers because he's a strong and passionate leader of the team and endured many years in the NFL.
Steph Curry because he's a leader by example and allows his teammates to shine instead of being selfish and making all the plays.
Involvement in other sports or extracurricular. Why is it important for you?
Played rep level baseball for 10 years.
Enjoy playing basketball in school.
Golf for fun.
Sports have always been an important part of my life. It allows me to be part of a team and be competitive.
Academic highlights and how you felt when you received them?
What program would you like to attend in school?
Keeping options open. Interested in Math and Sciences. One option might be to become a Gym Teacher.
How do you envision your school life in college/university?
Very busy. Excited to meet new people and learn something new every day.
Will understand each and every athlete to ensure your recruiting experience is enjoyable and relaxing.
Regular online group meetings offering support with updates about your recruiting profile.
Will provide full email support during the recruiting process.
Professional athletic resume to be provided.
Will pre-screen in order to work with Canadian,  United States and overseas coaches.