Zakiya Hiatt
Outside Hitter
Class of 2025
NCAA # xxx-xxx-9967
USPORTS # xxx-xxx-2F5
Six Pack indoor volleyball
Discipline for Recruitment: Women's Indoor Volleyball
Height: 5′ 8″
Spike Touch: 9′ 7″
Block Touch: 9′ 1″
Standing Reach: 7′ 3″
Wingspan: 5′ 10″
Vertical: 30″
ASAA Volleyball Provincial Championship
Lions Volleyball Club U17, OSH
Lions Volleyball Club U16, OSH, 9th D1 provincials, Captain
Bedford Blizzards U15, OSH/Middle, 2nd D1 provincials
Lions Volleyball Club U14
Lions Volleyball Club U15

Sr Girls Volleyball Team. 1 year, left side, starter, #1 in D1 league, #5 in province, 1st in Falcon Classic Sr Volleyball Tournament, 4A Provincial Champions
Jr Girls Volleyball Team, 1 year, left side, #1 in D1 league, City Champions
Badminton team, #3 at Regionals, Most Improved Player Award

Western Canada Highschool, Calgary, Canada, 3.6 GPA, Honour Roll

Nominee for Athlete of the Year, Western Canada Highschool 2022-2023 school year
Athlete of the Year 2021-2022 school year
Jr Volleyball MVP, 2021-2022 school year
Provincial All Star U15
Five words you can use to describe yourself as a high performance athlete.
Focused
Determined
Consistent
Indefatigable
Optimistic
Five words you can use to describe yourself off your field of play.
Adventurous
Inquisitive
Studious
Kind
Playful
Describe how you work in a team.
The reason I play volleyball instead of a sport like tennis or karate, is because I love playing in a team. I have made some of my closest friends being on a team. When I play I do my best to lead by example and be supportive of my team mates successes.
Athletic highlights and how you felt when you received them:
One of the highlights of my athletic career was when I received the All Star Award at provincials in U15. It was so exciting for me because I had never received an award in volleyball like that before, and it made me feel like a future in volleyball was possible.
What are your interests outside of sports? Why do you like them?
An interest I have outside of sports is traveling. I've always loved visiting different countries, as well as going on road trips with my family. Experiencing new cultures and places has always been one of my favourite things to do. When I'm not traveling, I enjoy baking for my friends and family. I love food and have always enjoyed making things for other people.
Who are your role models and why?
My biggest role model by far is my dad. Although he is not a star athlete by any means, his work ethic and determination inspires me to do my very best at my sport. He has been my number one supporter since day one, and has pushed me to work hard for my goals and dreams. Without him, I would have never reached the level I am at right now, and with his continues support and encouragement, I will hopefully go to an amazing university.
Another one of my role models is Yuji Nishida. He plays volleyball for Japans National Men's team. Nishida is possibly one of the most impressive volleyball players I have ever seen. His pure talent and power inspires me to be the best player I can be. Despite only being 6'1, he has a huge vertical, and is an absolute stand-out player in the world of volleyball. Although I can't control how tall I am, I can control how high I jump. Nishida inspires me to jump as high as I can.
Involvement in other sports or extracurricular. Why is it important for you?
For as long as I can remember I have been playing sports. I have tried a large variety of sports over the years including Basketball, Soccer, Tennis, Karate, Badminton, Track, and volleyball. I played soccer for about 7 years. The reason soccer was so important to me was because I had so much fun playing it. I loved the rush of adrenaline after running down the field and scoring a goal. The reason sport are so important to me is because when I am playing sports I am at my happiest. I love feeling healthy and active, as well as being surrounded by other amazing athletes.
Academic highlights and how you felt when you received them?
What program would you like to attend in school?
In post-secondary school I want to attend a psychology program.
How do you envision your school life in college/university?
In university, I envision myself far away from home in a beautiful environment playing volleyball, and making lots of new friends.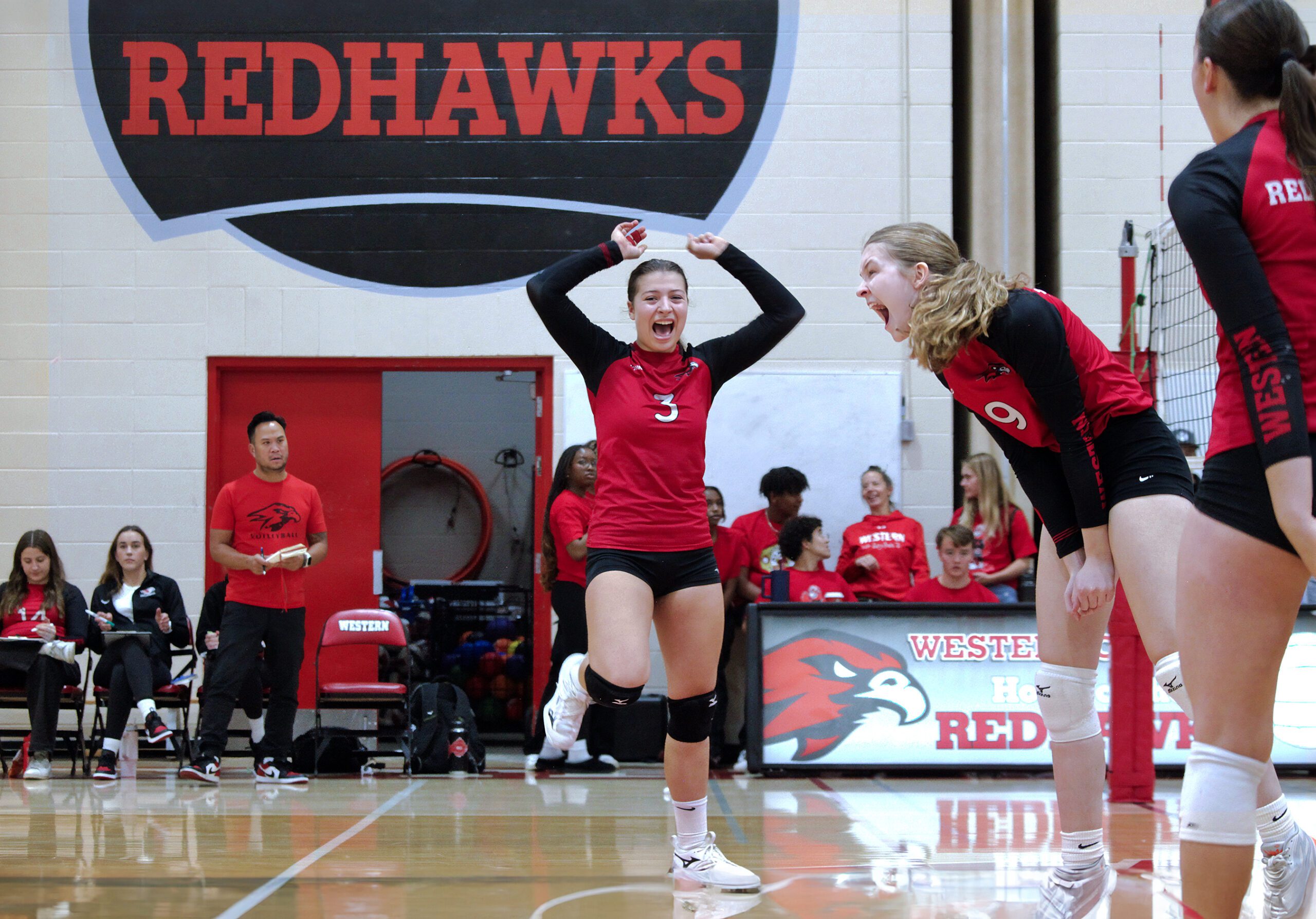 Will understand each and every athlete to ensure your recruiting experience is enjoyable and relaxing.
Regular online group meetings offering support with updates about your recruiting profile.
Will provide full email support during the recruiting process.
Professional athletic resume to be provided.
Will pre-screen in order to work with Canadian,  United States and overseas coaches.