Abi Reid
Libero
Class of 2025
NCAA #xxx-xxx-9449
USPORTS #xxx-xxx-21A
Six Pack indoor volleyball
Discipline for Recruitment: Women's Indoor Volleyball
Height: 5′ 5″
17UG Challenge Cup (OVA) – Saturday, December 2, 2023
17UG McGregor Cup (OVA) – Sunday, February 4, 2024
17UG Bugarski Cup (OVA) – Sunday, March 3, 2024
17UG Provincials (OVA) – Sunday-Tuesday, April 14-16, 2024
17UG Nationals (VC) – Sunday-Wednesday, May 19-22, 2024
Leaside Inferno (2023-2024), Libero

Leaside Surge (2022-2023), Washington Capitol Hill Patriot Champions, Provincial Div 1 Tier 2 Silver Medalists, Finished Nationally Ranked 17th

Leaside Dynamite (2021-2022), Provincial Div 2 Tier 1 Champions

Jr. Girls Volleyball (2022 OH/S) Gold Medalists Div ll
Sr. Girls Tennis (2022 Singles and Doubles)
Sr. Girls Soccer (2022 Defender/Mid Fielder) Silver Medalists Div I
Jr. Girls Volleyball (2023 RS/S) Silver Medalists Div l
Sr. Girls Rugby (2023 Scrum Half) Gold Medalists Div l
Sr Girls Soccer (2023 Defender/Mid Fielder)

Greenwood College School, Toronto, Ontario
Graduating Class of 2025
Grade 10 Final Report Average 88.3%
Principals Award Recipient (2020-2023)
Programs of Interest: Psychology, Anthropology, Sociology

Dalhousie University Defensive Tiger of the Week (August 2023)

Leaside Volleyball Club - Volunteer
Mid July 2022 - Late August 2022, Mid June 2023 - Early July 2023
I earned 120 community service hours which consisted of teaching kids ages 10-13 years old the basics of beach volleyball.

Sandwich Sisters, School Program - Volunteer
December 2022 - June 2023
Once a week I joined classmates before school to make 67 bagged lunches for newly immigrated children in Etobicoke.

Craigleith Ski Club - Ski Coaching
December 2022 - March 2023
This past winter I worked with numerous people of ages 2 - 30 and skill levels ranging from a beginner skier to racers.

Online Meetings - Tutor
September 2020 - June 2021, September 2021 - December 2021
I met with a 5th-grade student twice weekly to help complete homework and assign extra material to deepen their understanding of the work they complete at school.
Five words you can use to describe yourself as a high performance athlete.
Driven
Ambitious
Disciplined
Consistent
Adaptable.
Five words you can use to describe yourself off your field of play.
Reliable
Social
Easygoing
Efficient
Affectionate.
Describe how you work in a team.
I like to be the anchor of a team, never too stressed, never too loud. I am someone my teammates can depend on to never lose composure or panic. I love to show admiration and positive reinforcement to the people around me. Win or lose I am always most happy when on the court with my teammates. I'm not just a silent presence on the court; I communicate effectively with my teammates. I love to be the loudest voice, and I make sure my words count. Whether it's offering tactical advice, providing encouragement during a tough moment, or simply keeping the lines of communication open, I'm there to ensure that everyone is on the same page. Off the court, I'm dedicated to building a strong team culture. I encourage open discussions, and foster an environment where everyone feels valued and heard. I believe that a united and supportive team is more likely to achieve its goals, and I take it upon myself to nurture that unity.
Athletic highlights and how you felt when you received them:
OVA Beach Volleyball Gold Medal – On a rainy day in Toronto, my beach partner and I fought from nine in the morning until 5 in the afternoon. This was such an amazing feeling as every game became harder while my partner and I grew more tired. This highlight was special to me because my grit paid off in the end, and I made memories with my favourite people down at the beach.
Washington Capitol Hill Patriot Victory – The gold medal game was won in two sets, which heightened the emotions of the win, for we fought so hard to receive such a significant moment of success. A stress on my mind was my flight back to Toronto, which was taking off in ninety minutes. The rush of the win and the pressure buzzing in the air to get to the airport made the podium so much more emotional. It feels like a dream when I think back to getting the medal placed on my neck. My teammates whom I am incredibly close to made this experience so special to me. This was a milestone I will never take for granted in life.
Jr Girls Volleyball 2022 Div II Gold Medalists – It was a captivating game that was extremely close and went to a fifth and final set. The fact that it took place in our house gym and that classmates, teachers, parents, and even siblings were present gave it an extra special feel. The dedicated cheering from the crowd created a thrilling environment. The team took great pride in winning the game, and the celebratory moment will always be dear to me for its sense of unity. It served as a reminder of the rewards of cooperation, togetherness, and competition in volleyball.
Triple Podium Finishes in My 16U Ski Season – Earning back to back to back podium finishes was definitely a memory that comes to my mind when I think of my Athletic highlights. Growing up in Ontario normalized skiing culture and competing from a young age. My family has always been extremely invested in ski racing. My dad was always a large motivator for me, as he was a successful ski racer himself. When my name was announced for that third time in a row and the silver medal was placed on my neck, I looked out to see my dad in the crowd videoing (to which was posted to his instagram as one of his very few posts), and he was wearing a massive smile on his face. It is every little girl's dream to make their father proud. This moment felt like I have been validated and awarded for my hard work. This was definitely a bonding moment for my dad and I, and showed me what success meant to not just me, but also to my support system.
Success to me feels like a hug from all those supporting me in all aspects. Overwhelming gratitude for my loved ones who believe in me and self-assurance are the two biggest emotions I can recall in these highlights.
What are your interests outside of sports? Why do you like them?
I love reading, it gives me a chance to be alone, even when surrounded by people. The peacefulness it provides me with is very grounding and makes me focus on myself for a period of time. I also love spending time with the people that I love. I do not get to see my friends out side of volleyball very much, but when I have the time I love to devote it to those people and make sure they know I appreciate them on a meaningful level.
Who are your role models and why?
My biggest role model is my older sister, Madi. She was a successful ski racer that I always wanted to be as good as, but unfortunately went through 3 knee surgeries from skiing related accidents. She spent lots of time recovering and never got the experience of high school sports that I am fortunate to have. She is now studying kinesiology in university and aims to be a sports doctor to help people that face the same battles she fought. She is my biggest inspiration because of her unconditional kindness that she radiates. Her pureness of heart influences me to change my outlook on life, and make every interaction I have benefit the people I speak to.
My other inspiration in the volleyball world is Sophie Bukovec, a Canadian beach volleyball athlete and future Olympian. She grew up in Toronto and attended University of Southern California. She has always treated me so kindly and her coaching style inspires me to pass on my volleyball knowledge to younger generations, as she is doing now. Her determination and dedication when it comes to this sport proves to me on such an impactful level, that everything and anything is possible.
Involvement in other sports or extracurricular. Why is it important for you?
Other sports and pass-times I partake in are tennis, skiing, weightlifting, and running. These hobbies are all extremely important to my mental wellbeing because they all involve physical exercise and allow me to focus on one objective, ultimately clearing my mind. School and volleyball related stress can build up, but when I give myself the time to enjoy other activities, I lessen the pressure I put on myself and gain perspective on my issues.
Academic highlights and how you felt when you received them?
Principals Award Recipient (2020, 2021, 2022, 2023) – This award is an honour and tradition at my school, awarded to students who exemplify a dedication to their grades and achieve an honorary grade average on their final report. When I receive a mark in a class or on a test in school that I am content with, I take pride in my hard work and allow myself to feel rewarded. Academic highlights are measurable achievements that encourage me to continue my work ethic and push myself at school.
What program would you like to attend in school?
I have always taken interest in cognitive psychology and neuroscience, however more historical subjects like anthropology also grab my attention. Another subject I would consider is definitely physiology or kinesiology.
How do you envision your school life in college/university?
I love the idea of city life. Growing up in Toronto has made me accustom to loud and busy surroundings. have always enjoyed visiting college towns and small universities, but nonetheless I need to be in a busy city in order to feel most comfortable and thrive in my environment.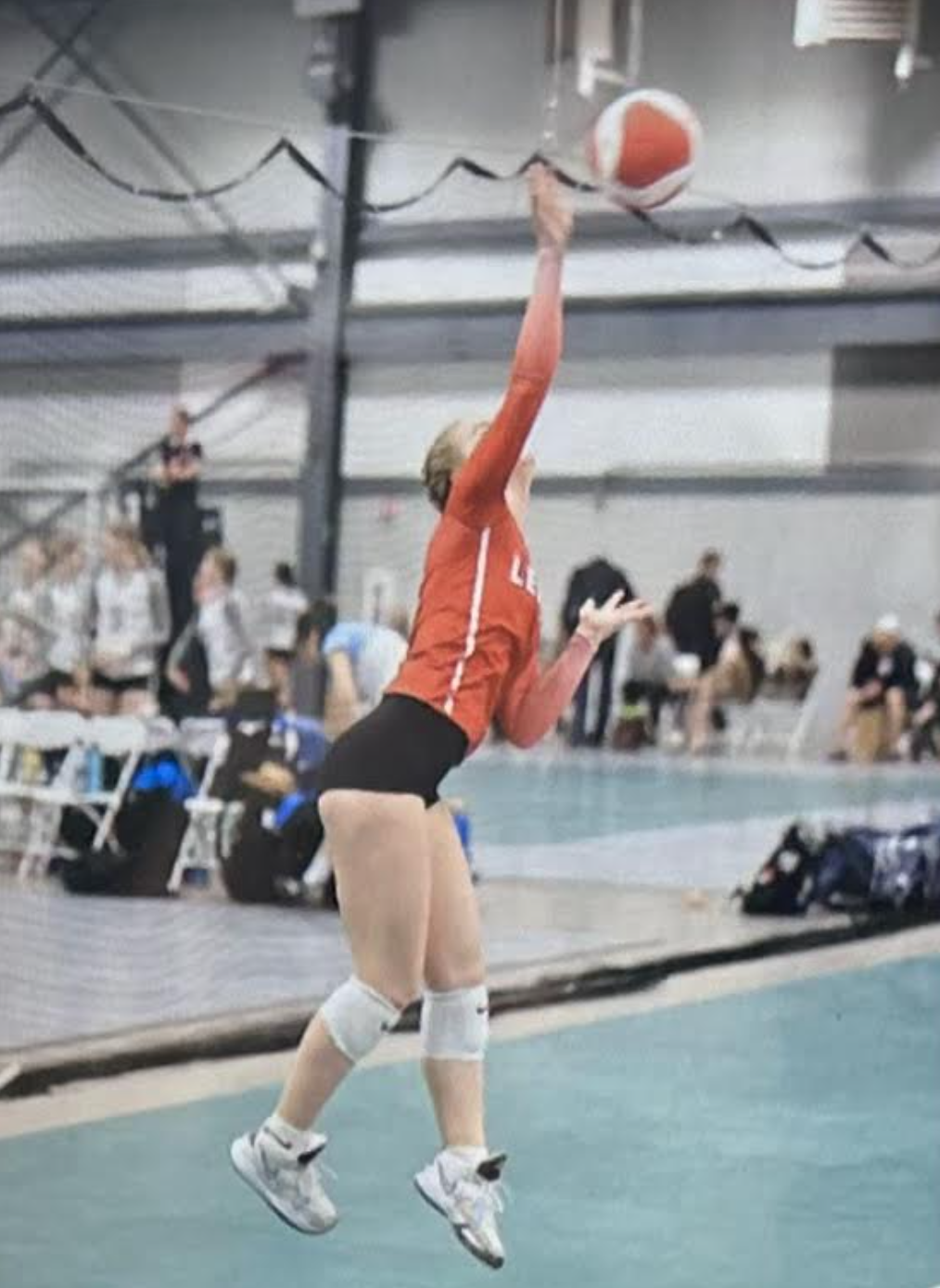 Will understand each and every athlete to ensure your recruiting experience is enjoyable and relaxing.
Regular online group meetings offering support with updates about your recruiting profile.
Will provide full email support during the recruiting process.
Professional athletic resume to be provided.
Will pre-screen in order to work with Canadian,  United States and overseas coaches.