One of the biggest questions we get from parents and athletes alike: 
"Are there any athletic scholarships in Canada?"
The answer is YES!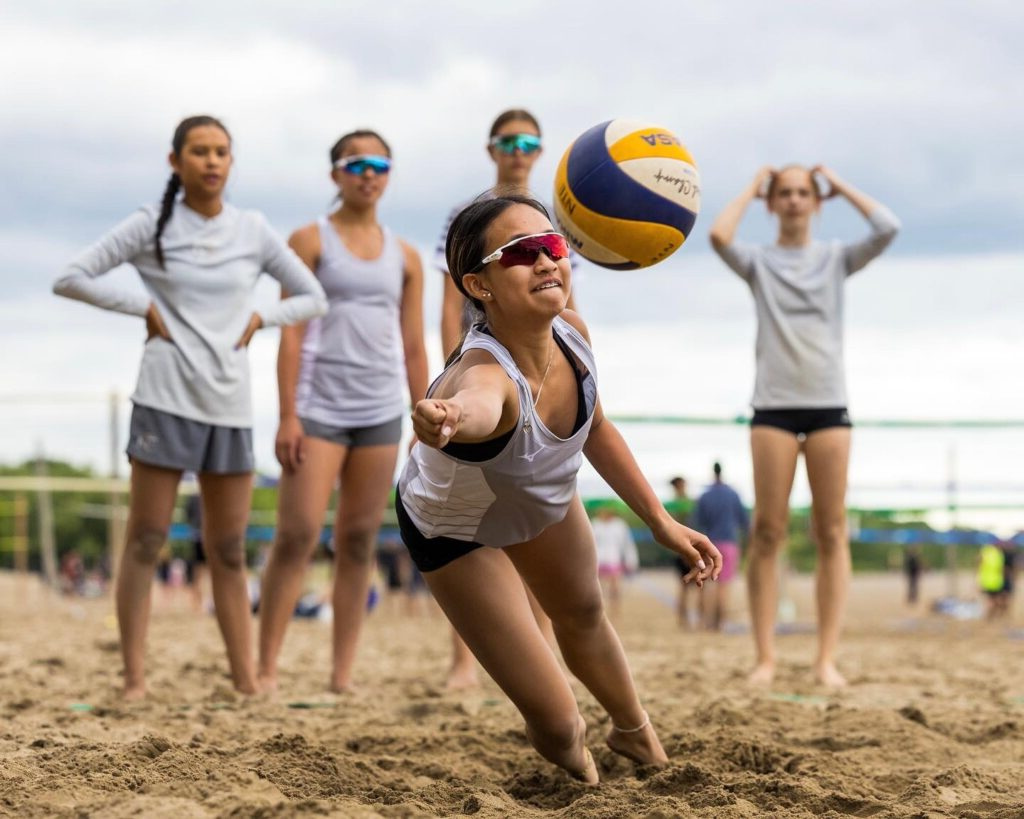 Student athletes need an academic average of 80% to be eligible for an athletic scholarship in Canada or what is called an Athletic Financial Award (AFA).  Without that minimum 80% you will not be eligible for financial assistance.
We've said it many many times before, but we'll always say it again – TAKE CARE OF YOUR ACADEMICS. 
From the time you enter high school to your last day, how you perform academically makes a huge difference in what opportunities you may receive athletically. 
How much athletic money can you receive?
Well, that depends on a couple factors: what financial awards are available to coaches and the province you're in.
In Ontario, you may receive a max of $5,000 in athletic awards, whereas other provinces may award student athletes full tuition and fees for an academic year. This is not a guarantee, so do your research and don't immediately assume you are being recruited and will get a financial award.  In order to keep your AFA in Year 2 and beyond, student athletes must have a minimum 70% academic average. 
Stay academically eligible and satisfy the minimum Usport requirements, you will have the opportunity to support and finance your academics in Canada.
Considering US bound? How does the scholarship system work south of the border?
NCAA requires a minimum of a 2.3 GPA out of 16 core classes to be eligible for athletic scholarships. If you are seriously considering NCAA, make a guidance appointment now to ensure you are taking these courses in order and achieving the required average.  If you have to repeat a class, do this before you submit your final transcripts to the eligibility center and the common app. 
Luckily, the Canadian education system follows this 16 core class schedule. 
Our suggestion? Aim for a 3.0 GPA. There are many schools that award merit scholarships with a 3.0 which also put you in the position to be considered for an athletic scholarship.  As already mentioned, TAKE CARE OF ACADEMICS.
Scholarships in the US are categorized in two ways: equivalency vs. head count.  
Head count sports are simple; equal number of scholarships to athletes that would be on a 'full ride'.  In other words, if you have 12 full scholarships to give, then 12 athletes must be awarded those 12 full scholarships.  Head count sports cannot split those up.   
Head Count sports are football and basketball for men while the head count sports for women are volleyball, basketball, tennis and gymnastics.  
Equivalency sports are allotted a set number of athletic scholarships which can be divided amongst the roster.  In other words, you have 6 scholarships to give and 12 athletes on the roster, you can give 12 athletes a partial scholarship. 
Equivalency sports for men would be volleyball, baseball, tennis, soccer and gymnastics to name a few; while equivalency sports for women would be track and field, softball, swimming and soccer to name a few.
There is a lot to consider when you are looking at financing your college and university experience.  There are many opportunities to be awarded scholarships other than just athletics.  Make sure you do your research and consider all opportunities out there especially when it comes to the NCAA.  
Need more help with the recruiting process and opportunities that are out there? 
Don't hesitate to reach out to Sixpackrecruitingsports to start your recruiting process the right way the first time.