Isabella Gancevich
Right Side Hitter / Middle Blocker
Class of 2025
2023 Team Ontario Red
Six Pack indoor volleyball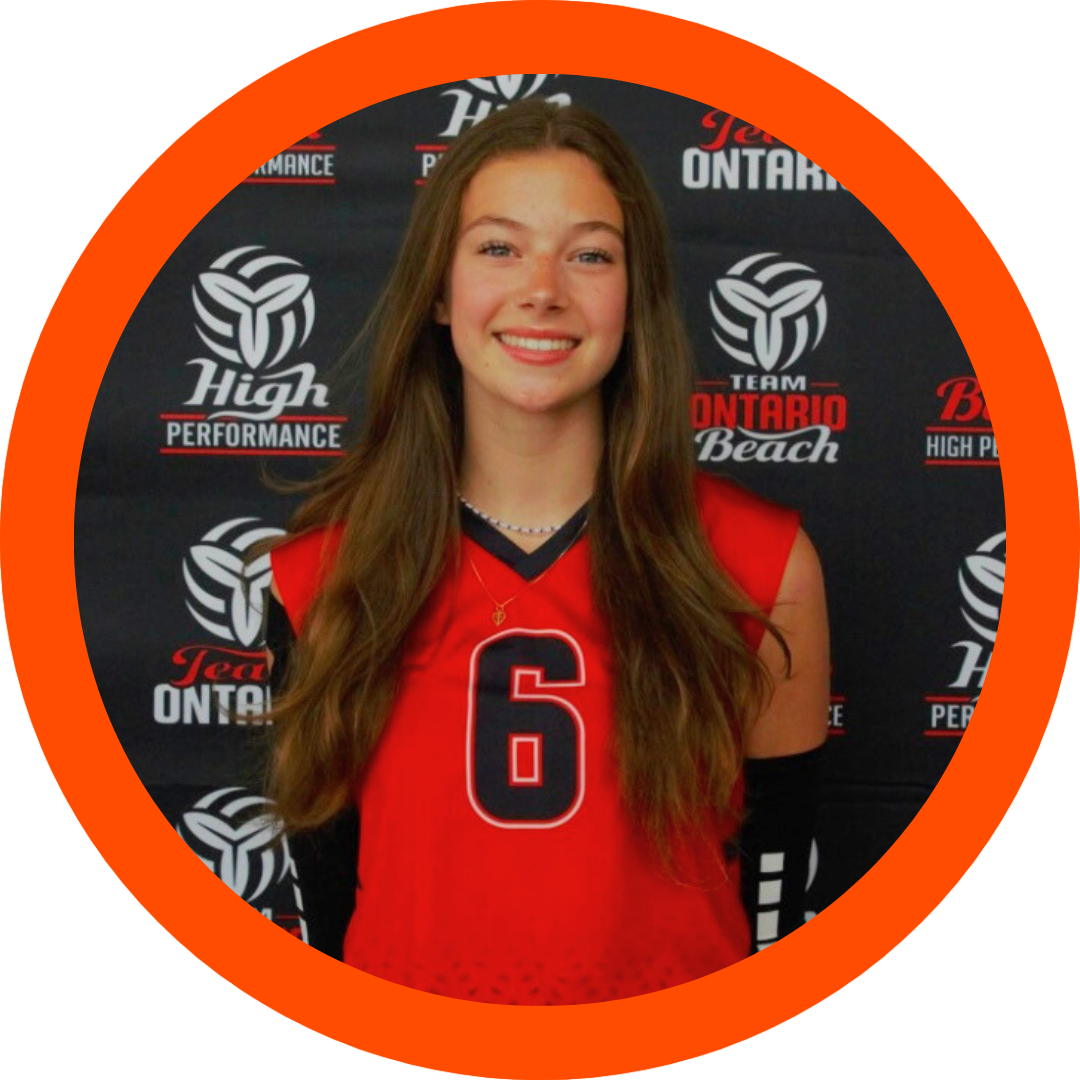 Right Side Hitter / Middle Blocker
Discipline for Recruitment: Women's Indoor Volleyball
Height: 6′ 0″
Spike Touch: 9′ 6″
Standing Reach: 92.9″
Wingspan: 72″
Vertical: 21″
Other Physical Testing:
1) All 17U OVA Tournaments, Canada
2) 18U OVA FOR Challenge Cup and McGregor cup, Canada
3) Volleyball Recruits showcase, November 26th, 2023 Oakville, Ontario, Canada
4) Columbus, Ohio, USA January 2024 tournament, USA
5) Louisville, Kentucky, USA March 2024 tournament
6) 17U Nationals in Edmonton, Alberta, Canada in May 2024
KW Predators 2023/24 17U Right side
KW Predators 2022/23 16U Right side/Middle
KW Predators 2021/22 15U all positions
KW Predators 2020/21 14U all positions
KW Predators 2019/20 14U all positions

2023 - Team Ontario Red - RS
2023 - Canada Cup 4th Place - RS
2022 - Team Ontario Red - MB

Fall 2023 - Tennis Doubles - Earned silver at D8 tournament

Winter 2022 - Senior Volleyball Team - Earned gold at D8 tournament

Fall 2021 - Tennis Doubles - earned bronze at D8 tournament

Winter 2020 - Junior volleyball - team captain, MVP, all star

Received Academic excellence award for 2021-2022 and 2022-2023 academics year.
Grade 10 average is 85%
Award of declaration - Grade 8
Valedictorian - Grade 8

Summer 2019, 2020, 2021, 2022, 2023 - Assisted, coached and managed with tennis camp at Bruce Beach Tennis Club and helped with Games/sports day for children under 12 years old

Hosted various volleyball tournaments at Resurrection Catholic Highschool in 2020
Five words you can use to describe yourself as a high performance athlete.
Determined
Passionate
Hard-working
Supportive
Competitive
Five words you can use to describe yourself off your field of play.
Responsible
Reliable
Kind
Collaborative
Enthusiastic
Describe how you work in a team.
Athletic highlights and how you felt when you received them:
What are your interests outside of sports? Why do you like them?
Who are your role models and why?
Involvement in other sports or extracurricular. Why is it important for you?
Academic highlights and how you felt when you received them?
What program would you like to attend in school?
Business, marketing, advertising undergrad followed by law (specifically criminal law)
How do you envision your school life in college/university?
https://www.hudl.com/video/3/18745881/6552b5616898e9135c600dd6
Will understand each and every athlete to ensure your recruiting experience is enjoyable and relaxing.
Regular online group meetings offering support with updates about your recruiting profile.
Will provide full email support during the recruiting process.
Professional athletic resume to be provided.
Will pre-screen in order to work with Canadian,  United States and overseas coaches.