Isabelle Roberge
Middle Blocker / Right Side Hitter
Class of 2024
Six Pack indoor volleyball
Middle Blocker / Right Side
Discipline for Recruitment: Indoor Women's Volleyball
Height: 5′ 11″
Spike Touch: 9′ 3″
Block Touch: 8′ 11″
Standing Reach: 7′ 8″
Wingspan: 5′ 11″
Vertical: 22.3″
2023 – November 11 & 12
18U Girls Fall Classic at EY Centre, Ottawa
📍4899 Uplands Dr Ottawa, ON, Canada
2023-24 (18u)
Defensa 18u Purple
Position - Middle/Right side

2022-23 (17u)
Defensa 17u Purple
Position - Middle/Right side
Silver - D1T3 Nationals
5th - D1T1 Ontario Provincials
Silver - 18u Brawl in Buffalo
Bronze - 17u Select Burgarski Cup
Bronze - 17u Select Provincial Cup
Coached by Evan Krychowski

2021-22 (16u)
Niagara Rapids Rage (B team)
Position - Outside
Bronze - Provincials D2T2

2020-21 (15u)
Niagara Rapids Blitz (A team)
Position - Right side
No season due to Covid-19
Coached by Marc Ferreti

2019-20 (14u)
Niagara Rapids Rage (B team)
Position - Middle/Outside

Volleyball - Middle
Grade 11
-Senior champions at Smash SJB 2023
- Zone champions

Grade 10
- Zone champions
- Junior champions at Smash PRDG 2022

Basketball - Center and Power Forward
2023, 2022
2022 - Basketball award

Softball - Pitcher 2022

École Secondaire Catholique Saint-Jean-de-Brébeuf, Welland, ON

Class of 2024

Grade 10 - Honour roll
Grade 9 - Honour roll

Post secondary, I'm interested in going into Film Studies or Media and communications
Five words you can use to describe yourself as a high performance athlete.
Driven
Encouraging
Versatile
Coachable
Competitive
Five words you can use to describe yourself off your field of play.
Creative
Thoughtful
Sociable
Adaptable
Personable
Describe how you work in a team.
For me, team work comes with a lot of communication, trust and encouragement, which are all aspects I try to include while in practices or games. I try to keep a constant communication for myself and for my teammates, as well as always trying to uplift and encourage them in what they are doing. I believe that with both of those aspects, you need trust, you need to trust yourself in your abilities and your teammates.
Athletic highlights and how you felt when you received them:
What are your interests outside of sports? Why do you like them?
Outside of sports, I love photography, painting, drawing, to train/workout, read and watch movies.
Photography allows me to capture beautiful moments and things, whether they're big or small, I can capture memories in a beautiful way. I've also always found an interest in visual art, such as drawing and painting, I find it a very cool way to express and connect with myself. As for training, it's become a great outlet for stress but it is also something I really enjoy doing in my free time. For fun, chill, pass times, I love to read and watch movies since it also allows me to connect with my creative side, while doing something that doesn't take away a lot of my energy.
Who are your role models and why?
Involvement in other sports or extracurricular. Why is it important for you?
Academic highlights and how you felt when you received them?
What program would you like to attend in school?
I would love to attend a post secondary program in film studies. Plus, I take an interest in psychology as well.
How do you envision your school life in college/university?
I envision my university/college experience as an opportunity to grow, connect and learn alongside other people and things around me. I'm excited for all the new things I will experience and learn on my own, as well as grow my independence. Plus, I see myself playing volleyball and training at high intensity levels while working hard and encouraging myself and the others around me.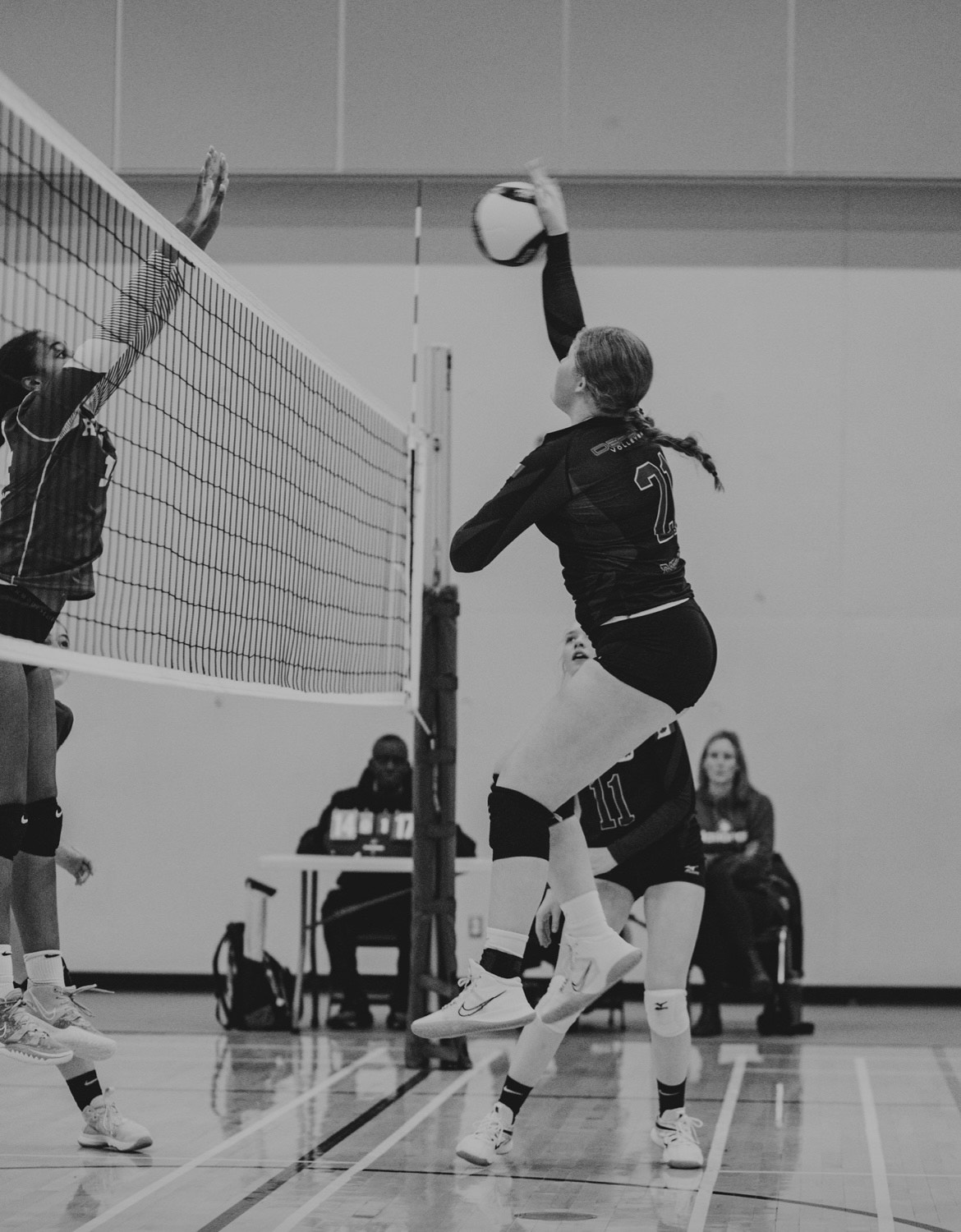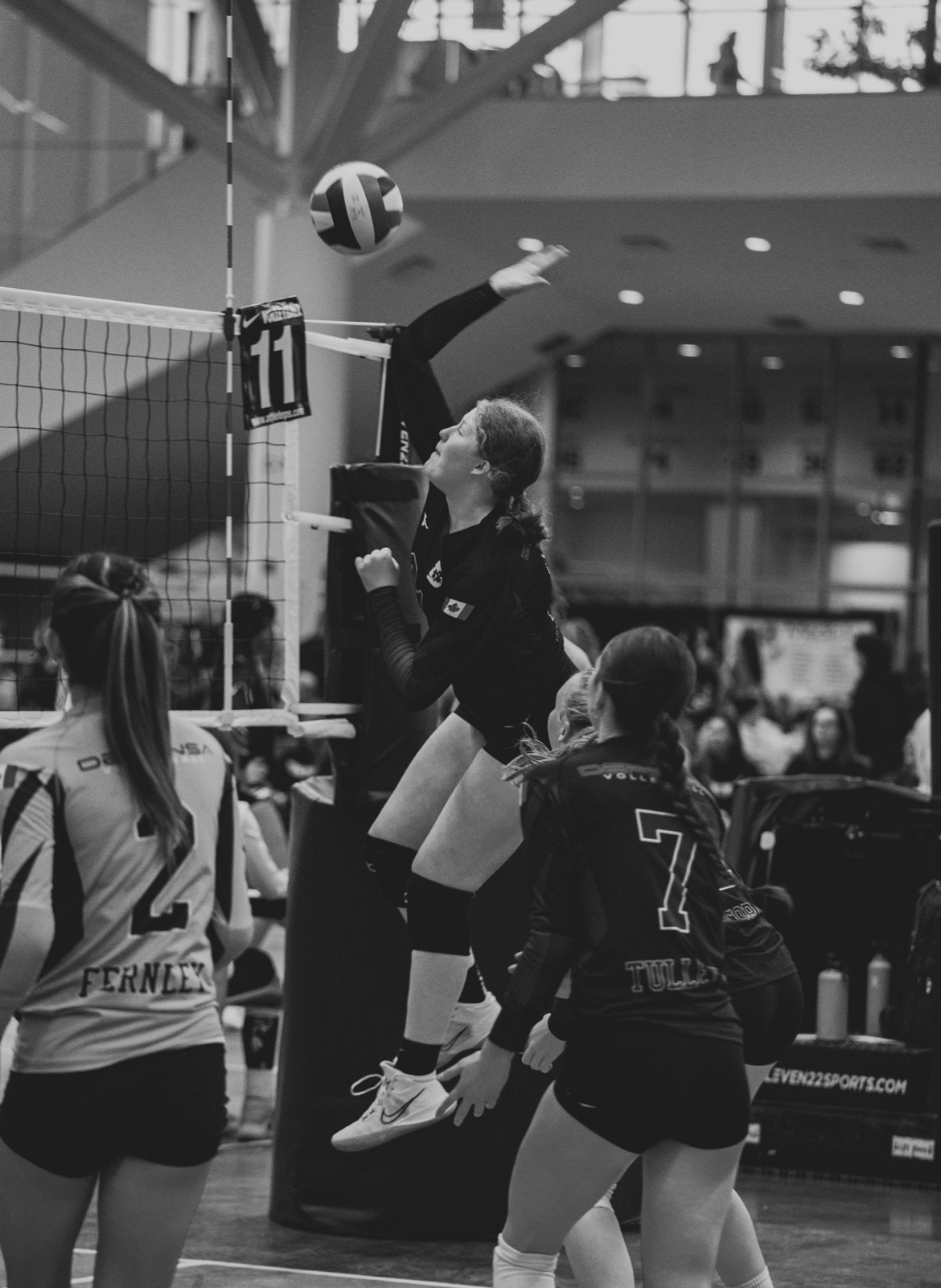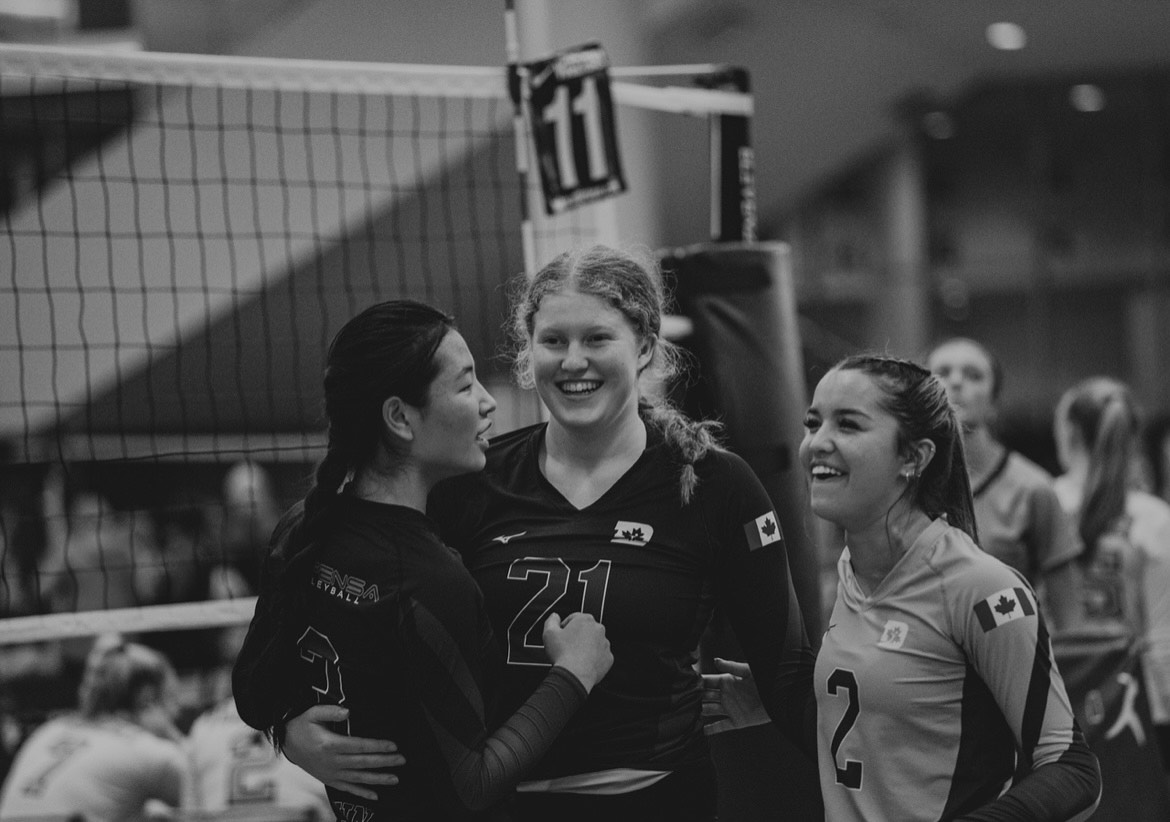 Will understand each and every athlete to ensure your recruiting experience is enjoyable and relaxing.
Regular online group meetings offering support with updates about your recruiting profile.
Will provide full email support during the recruiting process.
Professional athletic resume to be provided.
Will pre-screen in order to work with Canadian,  United States and overseas coaches.