Kiara Levac
Striker / Center Forward
Class of 2024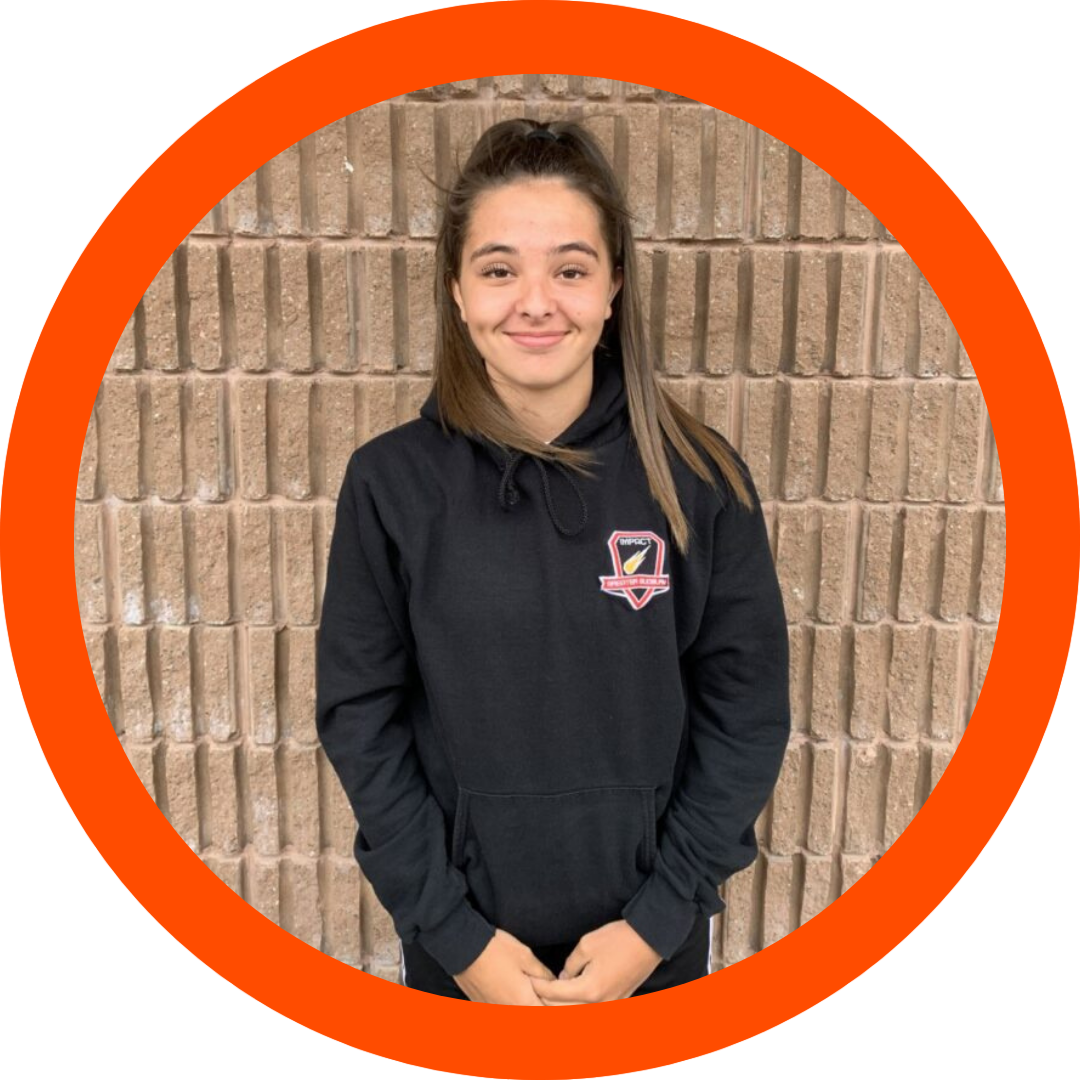 Discipline for Recruitment: Soccer
Kicking Foot: Left
Height: 5'6″
2009 - 2017 Valley East Soccer Club (Recreational League)

2015 - Present Greater Sudbury Soccer Club (Competitive Club)

2018 - U13 - Tournament Team
May 2018 - Muskoka Early Summer Soccer Tournament
- Silver Medalist
Sept 2018 - North Mississauga Soccer Club Tournament
- Silver Medalists and Game MVP

2019 - U14 - Huronia District Soccer league
League Champs and Cup Champs

2019 - Invited to the Ontario Team Tryout in Vaughan

2020 - No Season due to COVID

2021 - U16 - Central Soccer League
Half Season due to Covid
U16 Girls Top Scorer with 19 goals in 14 games

2021 - TOP Soccer Showcase in Welland ON

Feb 2022 - Ontario Indoor Cup - SILVER Medalist
Kiara was asked to play for the Sault Ste Marie U15G (2006) Team

Summer 2022 - Canada Soccer Imodel league

July 2022 - Kiara will be attending the USA CUP in Minneapolis with the Sault Ste Marie U16G
Team

Ecole Secondaire Catholique L'Horizon

2021 - No Season due to Covid

April 2022 - Charger Cup Invitational Tournament - 1st place
- In 4 Games Kiara scored 7 goals

2022 Season - Is currently in session

Ecole Secondaire Catholique L'Horizon
Graduating Class of 2024

Grade 9 -

Grade 10 -

2018 - Game MVP (North Mississauga Soccer Club Tournament)
2021 - Hat trick in less then 4 minutes
2021 - Top Scorer of U16G Division in Central Soccer League
2022 - Silver medalist at the Ontario Indoor Cup
Five words you can use to describe yourself on the field.
Disciplined
Competitive
Aggressive
Trainable
Team player
Five words you can use to describe yourself off the field.
Motivated
Intelligent
Easy going
Organized
Hardworking
What are your interests outside of sports? Why do you like them?
I love spending my time outdoors camping, fishing, kayaking and hiking.
I also like to workout in my home gym with my sister.
Who are your role models and why?
My role model is Christine Sinclair because she has really paved the way in Women's soccer in Canada. She is a very hard working and talented player, and is calm, composed and focused on the field. I admire the way she plays.
Will understand each and every athlete to ensure your recruiting experience is enjoyable and relaxing.
Regular online group meetings offering support with updates about your recruiting profile.
Will provide full email support during the recruiting process.
Professional athletic resume to be provided.
Will pre-screen in order to work with Canadian,  United States and overseas coaches.