Lexy Sevor
Libero / Defensive Specialist
Class of 2024
Six Pack indoor volleyball
Libero / Defensive Specialist
Discipline for Recruitment: Women's Indoor Volleyball
Height: 5'4″
York University Roar Cup Exhibition Tournament – October 22nd
Titans Crius (18U)
OVA Provincial Cup – Ottawa – November 10th-12th
Titans Crius (18U)
18U Titans Crius

Libero / DS - #5

-------------------------------------------------------------

Tournament Results 2022 - 2023:
• Bugarski Cup - Silver (17u Select)
• McGregor Cup - Silver (17u Select)
• McGregor Cup - Gold (18u Championship)
• Presidents Day Challenge Detroit - Bronze (17u Gold Bracket)
• Storm Fire Early Bird Tournament - Gold
• Challenge Cup - Bronze (18u Championship)

2021 - 2022 Smash Raiders 16U Velocity
• McGregor Cup - Gold
• Provincial Cup - Bronze

2020 - 2021 Smash Raiders 15U Velocity
• no season

2019 - 2020 Smash Raiders 14U Super Sonics
• Bugarski Cup Gold (15u)
• Markham Invitational Silver (14u)

2018 - 2019 Defensa Purple
2017 - 2018 Defensa 12U Purple

-------------------------------------------------------------

• Team Ontario Academy (2021)
• Team Ontario Academy (2020)

Identified and selected to participate in a High Performance online academy due to Covid

-------------------------------------------------------------

• Volleyball
• Soccer
• Tennis (Sr Girls Doubles City Champions)
• Co-ed Beach Volleyball
• Touch Football
• Ultimate Frisbee

-------------------------------------------------------------

Westmount Secondary School (Hamilton, Ontario)

I would like to pursue a degree in Kinesiology or Sports Psychology

• Class of 2024
• 95% average
• Honour roll (Grade 8, 9, 10, 11)
• Certified bilingual in English and French (DELF B2)
• French Award Recipient (Grade 8)

-------------------------------------------------------------

• 2022 Jr. Athlete of the Year (Westmount Secondary School)

• 2022 Coach's Award
• 2021 Coach's Award
• 2019 OVA Award of Excellence
• 2018 OVA Award of Excellence

-------------------------------------------------------------

School Athletic Council Co-President (2021 - Present)
• Chaired bi-weekly meetings
• Organizational lead of athletic banquet
• Coordinated fundraising events with teacher supervisors

Assistant Coach for Westmount Secondary School Boys Senior and Junior teams (2021 - Present)
• Assisted head coach in facilitating drills at practices
• Ran practices in the absence of head coach
• Coached the Sr. boys team to a 2nd place finish at 2022 AAA' OFSAA

Assistant Coach for Smash Raiders BOOM (2019 - 2022)
• Assisted head coach in teaching basic techniques and fundamentals of volleyball to players
• Assisted in creating practice plans and officiated practice matches for athletes and visiting teams
• Delivered practices and served as Acting Head Coach in games and tournaments in the absence of the Head Coach

Captain of my club volleyball teams
• 2022: 17U Smash Raiders Velocity
• 2021: 16U Smash Raiders Velocity
• 2020: 15U Smash Raiders Velocity
• 2019: 14U Smash Raiders Super Sonics
• 2018: 13U Defensa Purple
• 2017: 12U Defensa Purple

-------------------------------------------------------------
Five words you can use to describe yourself as a high performance athlete.
Leader
Energetic
Gritty
Confident
Determined
Five words you can use to describe yourself off your field of play.
Self-motivated
Organized
Compassionate
Loyal
Goal-oriented
Describe how you work in a team.
I lead by example on and off the court through my work ethic.
I am very supportive of my teammates, and always encouraging them to do their best.
I enjoy making personal connections with my teammates and working to achieve a common goal.
Athletic highlights and how you felt when you received them:
2x recipient of the Ontario Volleyball Association Award of Excellence
2022 Jr. Athlete of the Year (Westmount Secondary School)
2x recipient of the Coach's Award (Smash Raiders VC)
Regional team (Team Ontario Academy)
Captain of CANUSA games team (Flint, Michigan)
Captain of every club team I've played for
High school tennis sr. girls doubles city champions
5x consecutive All-Star cheerleading National Champion
When I achieved these athletic highlights, I felt honored and humbled for the recognition of my continued hard work.
What are your interests outside of sports? Why do you like them?
Reading – I like reading because it provides an escape from everyday life, and stimulates my creativity. It also allows me to see different perspectives of life, through the eyes of others.
Writing – I enjoy journaling as it provides me an avenue to express my thoughts.
Yoga – Personally, yoga is very calming, it relaxes me, and helps maintain my flexibility.
Listening to music – It motivates me while working out, and relaxes me on my downtime.
Family time – I spend a lot of time with my family and enjoy their company.
Who are your role models and why?
My mom is my role model for many reasons. Firstly, she is strong, independent, and knows where she stands. She will stand up for what she believes in. Next, she is a hard worker, and strives for what she wants. She is dedicated to everything she does. For example, she is a volleyball referee, and has worked very hard to become the only female international referee in Canada. I believe that I have gained most of my work ethic from her. Finally, she is so confident in herself, whether it's in her everyday life, on the stand, coaching on the court, or more, she isn't afraid and doesn't back down from a challenge.
Involvement in other sports or extracurricular. Why is it important for you?
Volleyball refereeing – It helps me gain a better understanding for the rules of the game (I am a certified level 1 referee).
Working out – It challenges me and builds my strength, prevents injuries, makes me a better overall athlete.
Soccer – I've been playing the sport for 12 years. It challenges me physically to become a better athlete, and also provides a special connection to my dad, as he is my coach.
Allstar (competitive) cheerleader – It taught me how to minimize mistakes, learn to take correction, and depend on a team. It also honed my ability to handle pressure, as competitions were in front of thousands of people.
Tennis – During my offseason, it maintains my fitness and agility.
Academic highlights and how you felt when you received them?
– Grade 8 – present Honor Roll Student
– Grade 8 French award recipient
– Fully Bilingual in English and French
I felt accomplished when achieving these accolades because I place a high importance on academics.
What program would you like to attend in school?
I would like to focus on sports psychology. I am interested in this program because I am fascinated by the mental side of sport, my experiences with sports psychology have been great, and in future, I want to be in a position to help others.
I plan to pursue this by taking my undergraduate degree in Kinesiology, and continuing my education by taking my Master's in Sports Psychology.
How do you envision your school life in college/university?
I imagine that my school life in college/university will be life changing. It will challenge me academically, physically, and socially. My daily life will be regimented with a strict practice and school schedule, socially I will be challenged to become more independent and live on my own, and physically, I will be pushed to my limits, which is something that excites me. For all of these reasons, I am truly looking forward to this next chapter of my life.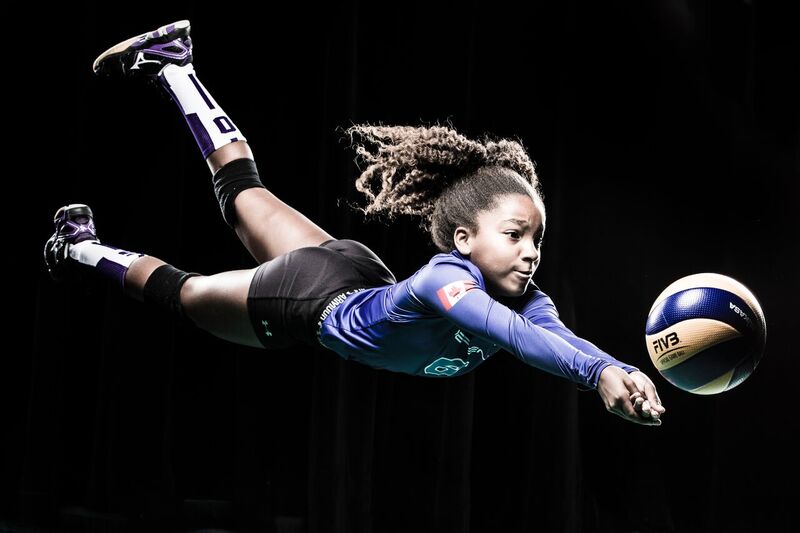 Will understand each and every athlete to ensure your recruiting experience is enjoyable and relaxing.
Regular online group meetings offering support with updates about your recruiting profile.
Will provide full email support during the recruiting process.
Professional athletic resume to be provided.
Will pre-screen in order to work with Canadian,  United States and overseas coaches.