Lily Leung
Libero
Class of 2026
American athlete
Six Pack indoor volleyball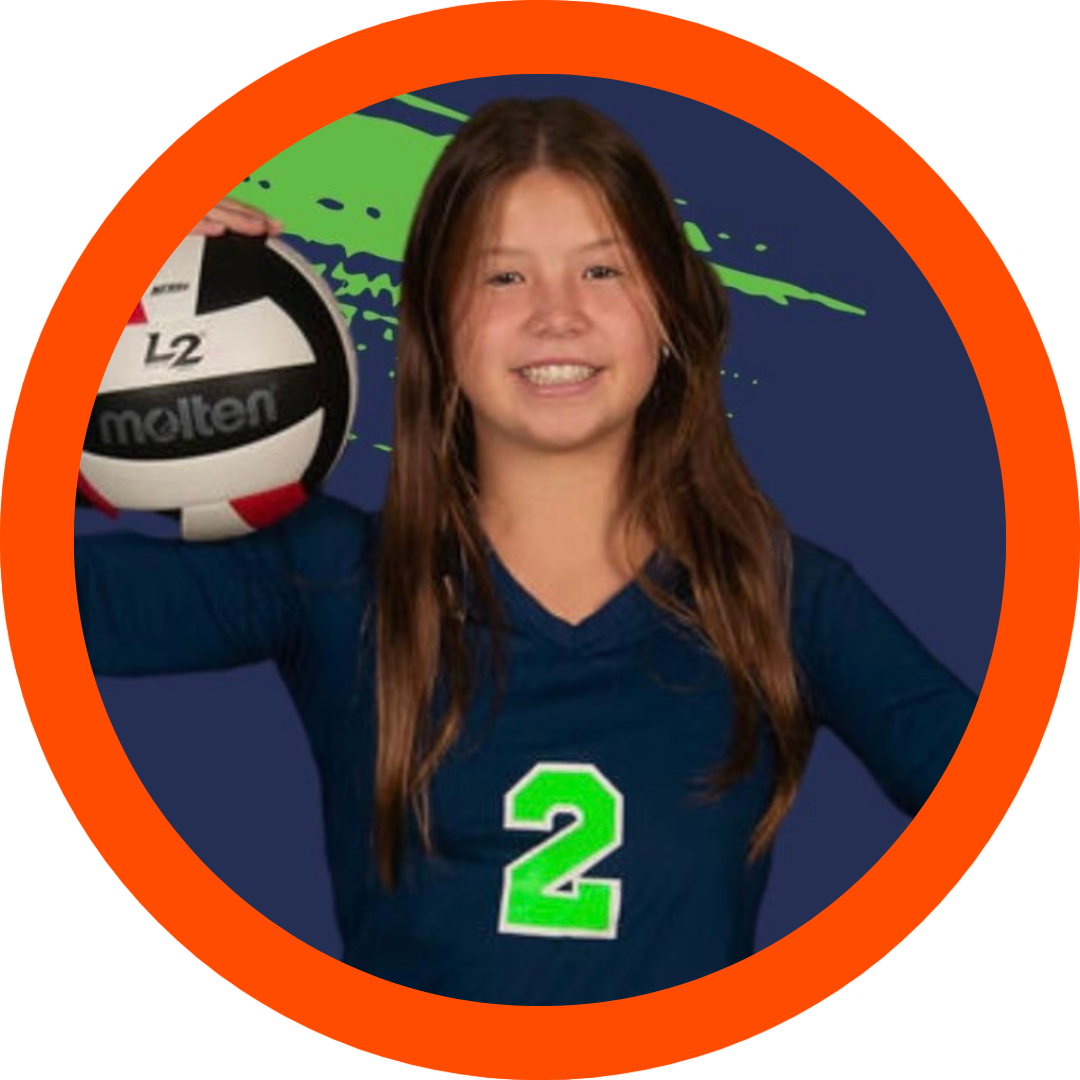 Discipline for Recruitment: Women's Indoor Volleyball
Height: 5′ 3 1/2″
Wingspan: 5′ 3 1/2″

2023-24 Delaware United 16U Libero 16 Navy
2022-23 Delaware United 15U Libero 15 Navy
2021-22 Delaware United 14U Libero 14 Navy
2020-21 Delaware United 13U Libero 13 Navy
2019-20 Brandywine Volleyball Club 13U Libero
2018-19 Brandywine Volleyball Club 12U Libero
2017-18 Brandywine Volleyball Club 11U Libero

Varsity volleyball (2021-present) DS/L State Champions 2022
Varsity tennis (2022-present) First team all-conference

2022-present Tower Hill High School in Wilmington, Delaware USA
GPA 3.8
Nominated as Scholar with Honors 2023
Recommended for/tested into Honors Math and Science classes in freshman and sophomore years

2022 High School State Champions, Delaware

Gold medal winners:
Beachfest Tournament Ocean City, MD USA 2023 (Delaware United 15 navy)
Beachfest Tournament Ocean City, MD USA 2022 (Delaware United 14 Navy)
New Year's Revolution Tournament West Chester, PA USA 2022 (Delaware United 14 Navy)
National Harbor Showdown Gaylord National Resort, MD USA 2022 (Delaware United 14 Navy)

Finished 5th in Open division at Capitol Hill Classic Washington, DC USA 2022 and 2023 (Delaware United 14 Navy and 15 Navy)

Volunteered all summer as a tennis coach for Rodney Street Tennis and Tutoring ( a non-profit program that provides opportunities on and off the court for area youth)
Teaching volleyball to neighborhood kids
Five words you can use to describe yourself as a high performance athlete.
Focused
Determined
Upbeat
Dependable
Assertive
Five words you can use to describe yourself off your field of play.
Easygoing
Supportive
Intelligent
Funny
Trustworthy
Describe how you work in a team.
I love being part of the team, both my club team and my high school team. I see my role on the team as keeping everyone upbeat and focused, even if we are several points behind. I also strive to be super consistent so my teammates can depend on me. I have formed a deep bond and trust with my teammates and would love to have that same experience in college.
Athletic highlights and how you felt when you received them:
The biggest highlight of my volleyball career so far is winning the State Championships last spring! It was my freshman year and my second year on the team. We were seeded 9th going into the playoffs and came from behind in both the quarter and semifinals to make it to the finals. We were up against the heavily favored defending state champions, playing at the Bob Carpenter Center at University of Delaware. We were totally focused and well-prepared and won 3-0 in a sweep. It was the best night of my life so far!
What are your interests outside of sports? Why do you like them?
I love spending time with friends getting coffee, working out and going shopping. I also love spending time at the beach with my family and my 2 dogs. I love to travel with my family and learn about new places and cultures.
Who are your role models and why?
My mother is probably my biggest role model. She is a busy physician, but has figured out how to balance her time so that she still has time to take care of me and my brother, our dogs, and our home.
Involvement in other sports or extracurricular. Why is it important for you?
I've been playing tennis since I was 4, and have made lots of great friends who I wouldn't have met otherwise. I think it's important to be well-rounded and not only focused on one sport. I am also involved in other extracurricular activities, such as Model UN and fundraising for the B+ Foundation, a local charity providing financial assistance to families of kids with cancer.
Academic highlights and how you felt when you received them?
Named as a Scholar with Honors freshman year. This meant a lot to me, as my high school is very difficult and competitive, and it lets me know that I am doing a good job of balancing schoolwork and sports.
What program would you like to attend in school?
I am undecided at this point. Possibly Business.
How do you envision your school life in college/university?
I am really looking forward to being a student athlete in college. I know it will be difficult to balance academics and volleyball, but I am excited to challenge myself and form lots of friendships on and off the court.
Will understand each and every athlete to ensure your recruiting experience is enjoyable and relaxing.
Regular online group meetings offering support with updates about your recruiting profile.
Will provide full email support during the recruiting process.
Professional athletic resume to be provided.
Will pre-screen in order to work with Canadian,  United States and overseas coaches.