Madisen Kangudie
Middle Blocker / Outside Hitter
Class of 2027
Six Pack indoor volleyball
Middle Blocker / Outside Hitter
Discipline for Recruitment: Women's Indoor Volleyball
Height: 5'8″
Canada Volleyball Nationals
– Ottawa – May 4-7 2023
– Halifax – May 11-14 2023
Pittsburg Beast of the East – May 25-28 2023
Durham Rebels Galaxy
Middle
2022-2023
OVA Provincials T2D1 Silver Medalists

Opposite Hitter - Girls Junior Volleyball Team at Saint-Charles Garnier - 2023

Middle/Outside Hitter - Girls Intermediate Volleyball Team at Saint-Charles Garnier - 2022/23
Five words you can use to describe yourself as a high performance athlete.
Athletic
Collaborative
Optimistic
Responsive
Perseverant
Five words you can use to describe yourself off your field of play.
Authentic
Cheerful
Composed
Studious
Trustworthy
Describe how you work in a team.
I value my relationships with my teammates on and off the court, which is why I try my best to spread positivity throughout the atmosphere. I make sure that whenever we lose a point, everyone knows that we are fully capable of taking the next one, and that whenever someone is upset, I'm able to react in a reassuring manner. I prioritize helping my teammates improve, whether that means handing out tips on what they should ameliorate, or simply supporting them as they make mistakes and grow. One of my goals is always to befriend every one of my teammates, and to be able to make them feel comfortable around me both while playing and while relaxing.
Athletic highlights and how you felt when you received them:
What are your interests outside of sports? Why do you like them?
Whenever I'm not obsessing over volleyball, I prefer to spend my time exerting my creativity, reading novels, listening to music or working out.
I've been sketching detailed faces and animals for as long as I can remember, but during this past year, I've been switching over to doodling little characters and objects in my notebooks during my free time in class. Another way I express myself creatively is by writing, as I occasionally spend my time writing short stories when I've got nothing else to do. I took up this hobby, because of my passion for reading. I enjoy reading romance and murder novels over any other, because they can keep me hooked on the same few characters and their stories for weeks on end. You'd also find that I listen to music basically 24/7, whether it be while reading, writing, drawing, individually practicing volleyball, working out, relaxing, or even while writing this! Music has, and will forever be something I'll have to entertain myself for the rest of my life, as a single tune can do wonders such as containing years of memories, or bringing out and emphasizing emotions. Finally, I work out often because I find that whenever I do workout, I'm able to completely clear my brain, while also having endorphins released due to the exercise, which brings me happiness. The benefits of exercise are both mental and physical, so I take advantage of the time I have to workout every moment possible.
Who are your role models and why?
Involvement in other sports or extracurricular. Why is it important for you?
Academic highlights and how you felt when you received them?
What program would you like to attend in school?
How do you envision your school life in college/university?
Every time I picture myself in university, I envision a tidy girl who keeps her mind, body, class notes and living area clean. This helps my mental state, so I'd like to think that it will be useful in the future, which could lead to my mind being more free for school subjects and volleyball practice. I also think that during my university years, I'll hopefully be attending on an athletic or academic scholarship, while playing on the school volleyball team, and being just as good as the professional volleyball players I see on TV.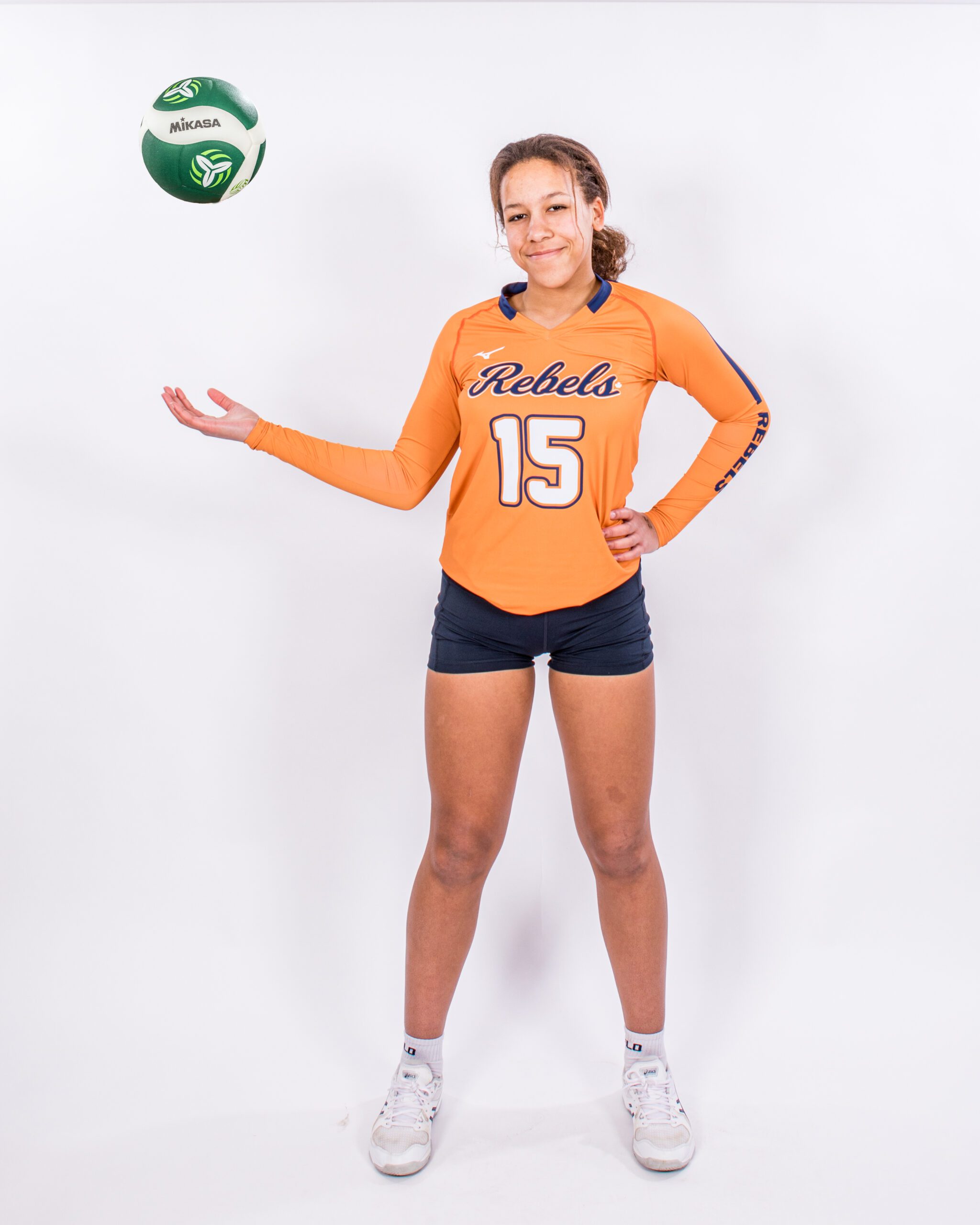 Will understand each and every athlete to ensure your recruiting experience is enjoyable and relaxing.
Regular online group meetings offering support with updates about your recruiting profile.
Will provide full email support during the recruiting process.
Professional athletic resume to be provided.
Will pre-screen in order to work with Canadian,  United States and overseas coaches.