Riley Gilbert
6'2 Goalkeeper
Class of 2025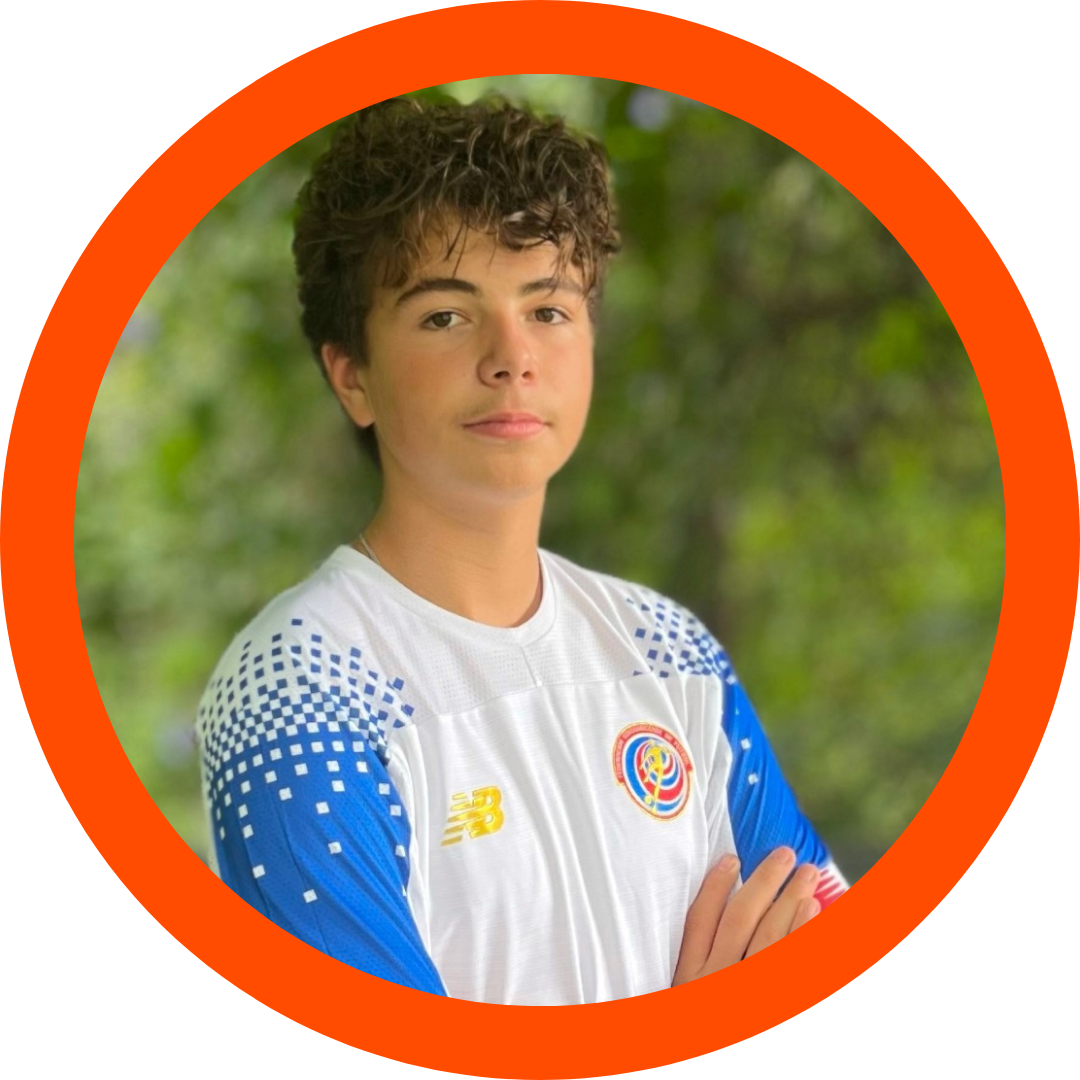 Height: 6'2″
Wingspan: 6'08"
Weight: 160lbs
Five words you can use to describe yourself on the court.
motivated
focused
determined
observant
driven
Five words you can use to describe yourself off the field.
funny
smart
active
thoughtful
caring
Describe how you work in a team with your partners.
I believe that no matter the age that you can always learn stuff from your teammates, so when I'm with my team I really try to listen to everything they say.
 Athletic highlights and how you felt when you received them.
In 2019 I received 2 MVP's in a Canada Day tournament because I worked like crazy the whole entire tournament, I ended up giving one of my MVP's to a teammate of mine that I believe deserved it.
 Involvement in other sports or extra-curricular. Why is it important for you?
I very much enjoy playing soccer but I do believe that other sports like tennis and volleyball are able to transfer skills into soccer.
 What are your interests outside of sports? Why do you like them?
I really like doing mountain biking because it allows me to leave all my worries and doubts on the trail.
 Who are your role models and why?
My role model is myself 10 years away because I know that I will never get to be my role model but it keeps me with someone to keep chasing.
 What program would you like to attend in school?
I would like to do business or architecture.
 How do you envision your school life in college/university?
I imagine myself getting up every morning really early before class to train, go and attend my classes and at the end of my classes, I can go and train with my team.
Thompson Okanogan Football Club
Goalkeeper
2021 U14 Tier 1
White Caps Football Club
High Performance Training Group
Vancouver, BC
Multi Camp participant
Kelowna Youth Soccer Association (KYSA)
Goalkeeper
2017 – 2021
Youth Development high performance team
Multi Sport Athlete
Soccer
Volleyball
Tennis
Swimming
Snowboard
Mountain Biking

Downhill biking
Smith Creek biking
2022 Kelowna Sports School
Straight A student
Training 4 days a week
2021 International Online School
Kamloops, BC
Studying while living abroad in Costa Rica
Math 98%
Science 98%
Dr. Knox Middle School
Kelowna, British Columbia
Class of 2025
Considering a degree in Business or Architecture
Instagram: @riley.gilbert13
Will understand each and every athlete to ensure your recruiting experience is enjoyable and relaxing.
Regular online meetings offering support with updates about your recruiting profile.
Will provide full email and phone support during the recruiting process.
Professional athletic resume to be provided.
Professional 2-3 minute video created with your raw footage.
Will pre-screen in order to work with Canadian,  United States and overseas coaches.
BONUS – Will personally come and watch you play within a 150km radius of our home base.