SAMANTHA ROTH
Middle
Class of 2024
Six Pack indoor volleyball
Height: 5'11"
Spike: 9'3″
Block: 8'6″
Reach: 7'7″
Five words you can use to describe yourself on the court.
Positive
Competitive
Aggressive
Focused
Teamplayer
Five words you can use to describe yourself off the court.
Friendly
Outgoing
Motivated
Positive
Respectful
Describe how you work in a team with your partners.
I am willing to listen and help others when necessary. I am positive and respectful towards teammates and coaches. I am always willing to learn and take advice to improve myself.
Athletic highlights and how you felt when you received them:
I won athlete of the year in grade 8. I felt extremely proud of myself and was happy to see that my hard word paid off. I was awarded captain of my high school volleyball team this year and past years.
What are your interests outside of sports? Why do you like them?
In my free time I like to spend time with my friends and family because they uplift me to be my best self.
Who are your role models and why?
My role model is Shaun Nevett because he was my first volleyball club coach. He constantly pushed me to do better and work on my skills and he continues to do that to this day.
Involvement in other sports or extracurricular. Why is it important for you?
I have a part-time job at McDonalds. This is important for me because it is teaching me responsibility and punctuality. It is also teaching me to work with others and learn new skills each day.
Academic highlights and how you felt when you received them?
I am very proud to say that I contain high level marks in all my classes while having a job and playing club and high school volleyball.
What program would you like to attend in school?
I would like to attend a law program in my future schooling.
How do you envision your school life in college/university?
I plan on attending a high level university where I can aspire my law dreams while continuing my vollayball career.
4th place finish at Ontario provincials 13U
Waterloo Oxford District Secondary School, Baden, Ontario
Would like to pursue a degree in Law.
I am a very coachable player who is always willing to improve my volleyball and team work skills. I work very well with my teammates and always inclusive to new comers. -Samantha Roth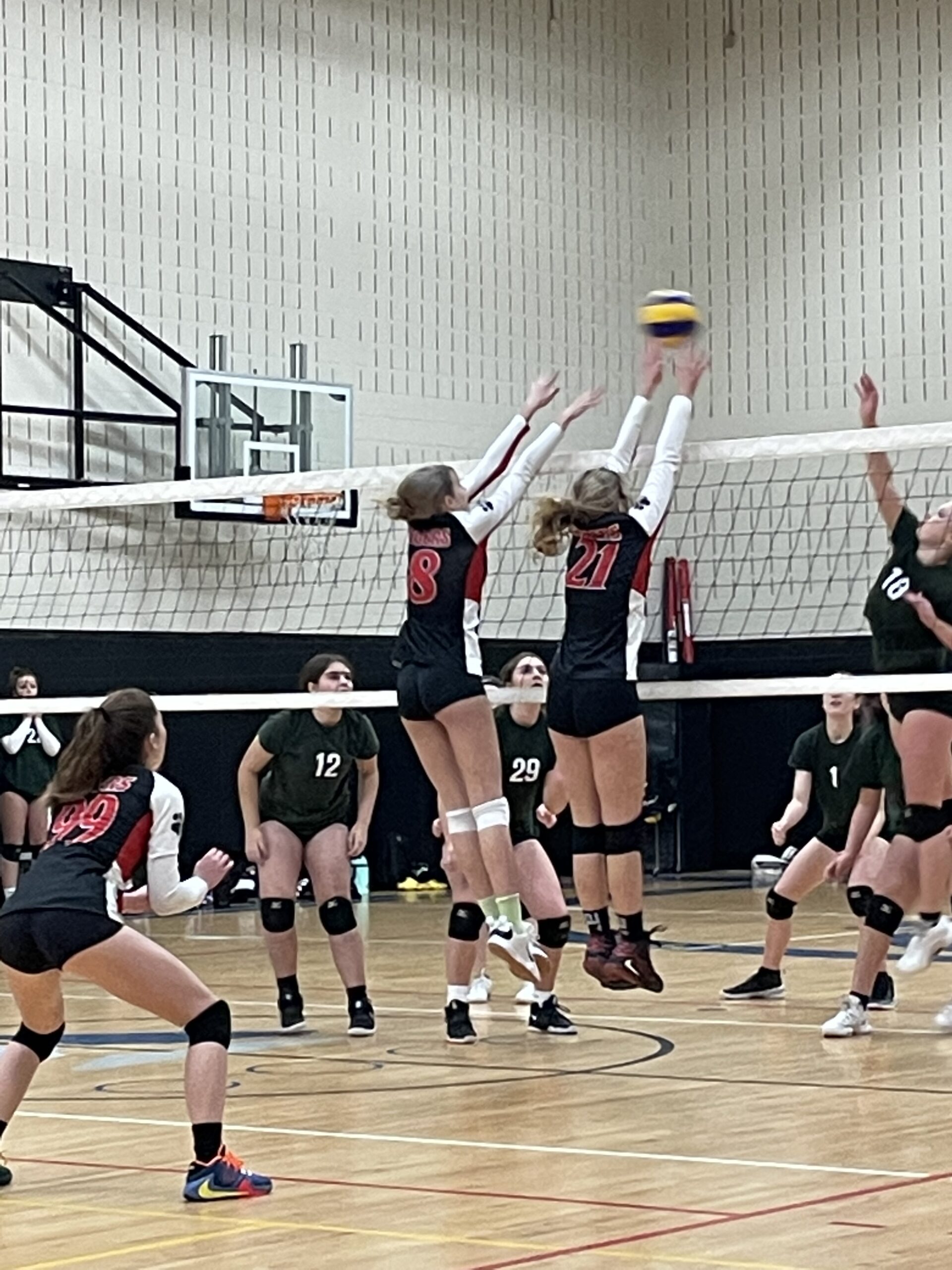 Clubs and Program Involvement
2022 Waterloo Tigers Volleyball Club
2021 Kitchener Predators Volleyball Club
2019-2020 Woodstock Warriors Volleyball Club
13U & 14U
Provincials 13U – finished 4th
Indoor:
Tavistock Tigers School Volleyball

Grades 5, 6, 7 & 8
Athlete of the year Grade 8

Started un-ranked with Woodstock Warriors in 13U and finished 12th in OVA
Finished 4th in 13U Provincials
In 1st year of club, started on 2nd line and worked up to 1st in line after the Christmas break
Team captain high school team
Most Valuable Tournament Awards
4th place finish at Ontario provincials 13U
Leadership Roles and Volunteering:
Volunteered at a children's camp for 4 summers

learned patients, kindness, empathy and leadership skills
Multi Sport athlete and participation: 
Volleyball
Track and field

Thames Valley Regional, placed 4th in running event
Instagram: @samanthacroth
Will understand each and every athlete to ensure your recruiting experience is enjoyable and relaxing.
Regular online group meetings offering support with updates about your recruiting profile.
Will provide full email support during the recruiting process.
Professional athletic resume to be provided.
Will pre-screen in order to work with Canadian,  United States and overseas coaches.