Shawn Werbowesky
Right Side Hitter
Class of 2024
USPORTS #xxx-xxx-BA8
Six Pack Indoor Volleyball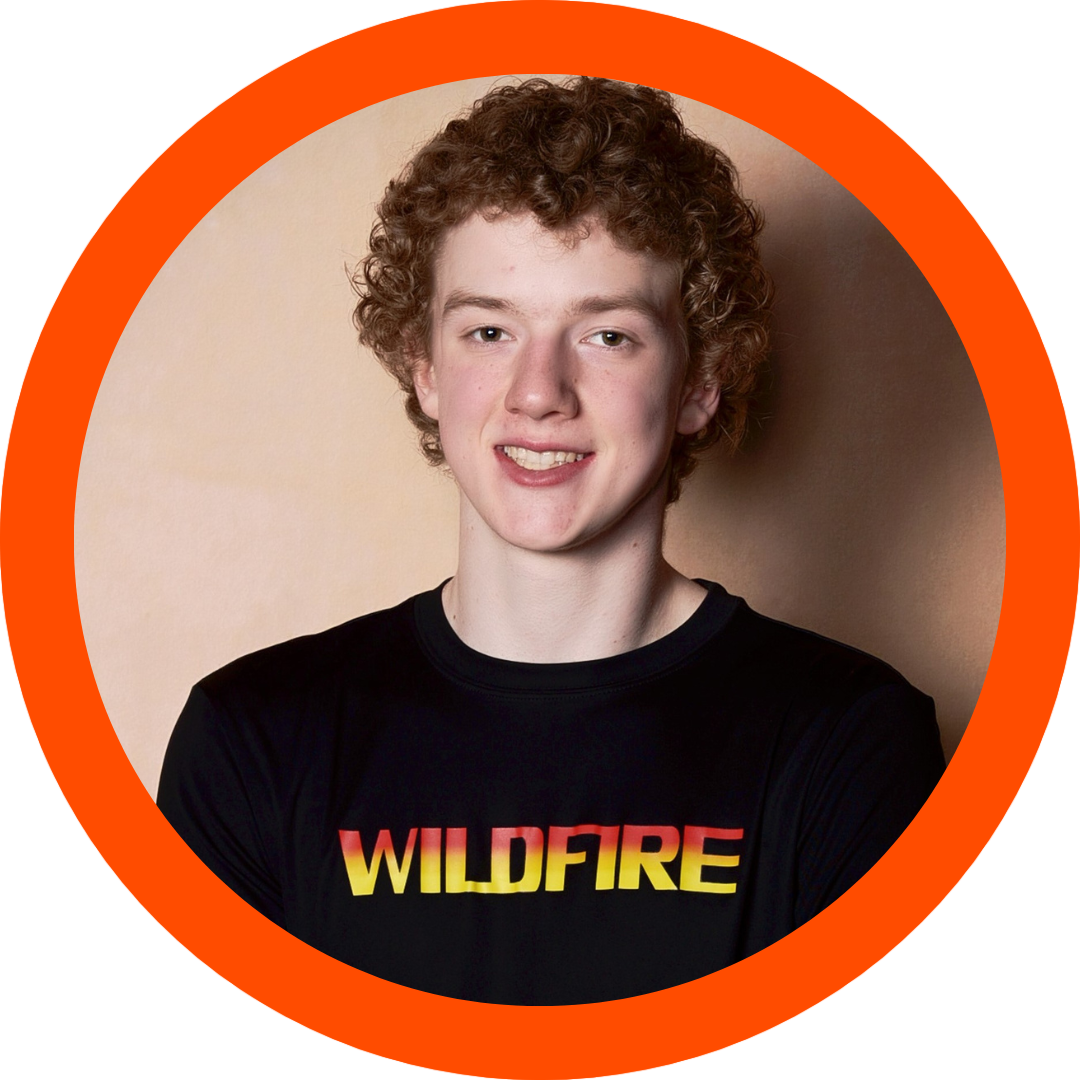 Discipline for Recruitment: Men's Indoor Volleyball
Height: 6′ 0″
Spike Touch: 10′ 7.5″
Block Touch: 10′ 1″
Wingspan: 6′ 1″
Other Physical Testing:
Southwest Central Wildfire 2023

Wm E Hay Secondary School Campus Senior Wildcats Volleyball 2022/2023 & 2023/2024

Wm E Hay Secondary Campus, Stettler Alberta. Graduated 2023 and upgrading in 2024.

2023 Rocky Mountain House- Silver
2023- Lacombe Tournament -Gold
2023- Wm E Hay Stettler Tournament-Silver

I have volunteered for:
Stettler Minor Ball - Diamond Prep and Sunflower Seed Fundraiser
Stettler Minor Hockey : help set up clean up and man the Raffle Table at Home tournaments.
Stettler United Church Spring Fair; Multiple years at the kids games, setup and clean up.
Five words you can use to describe yourself as a high performance athlete.
Coachable
Adaptable
Persistent
Powerful
Hardworking
Five words you can use to describe yourself off your field of play.
Fun Loving yet
Reserved
Friendly
Happy
Loyal
Describe how you work in a team.
When I work in a team I feel like my job is to be supportive of my teammates in the best way I can for their needs. I do this both on and off the court not just at practice but one on one when I'm available. I feel like as a teammate the "no man left behind" to deal with things alone is how I want to be there.
Athletic highlights and how you felt when you received them:
When I received my Most Improved Volleyball award for my senior year in high school, I felt proud of myself as well as being really grateful to my coach because of the extra time he took to help me gain the huge improvement playing volleyball. As the 22-23 year was my first full year of volleyball. My other award was the Dean Nemetz Dedication Award in football and during that moment I was pretty excited for it as well as the speech my coach said got us both really emotional.
What are your interests outside of sports? Why do you like them?
One of my interests outside of volleyball is working out, because it gives my friends and I a place to stay active and fit especially on my days off from volleyball. I also enjoy gaming because it gives me a break from the daily grind and another place to socialize with my friends.
I also enjoy the outdoors my family and I have done many years of Camping, quadding and fishing. there has been an annual father/son fishing trip and ever since I was old enough to go I have loved being there!
Who are your role models and why?
Wilfredo Leon Vanero- I like this Pro Volleyball player because he hits hard and has the world's fastest/hardest serve.
Cj Oprea- She is my lifelong friend, coach, CrossFit Trainer who has always been there for me. She has always pushed me to strive for my very best in every way not just in the gym but in all the areas of my life. I have been able to talk through my hurtles with her and she has always been able to help me to take a look at the bigger picture.
Involvement in other sports or extracurricular. Why is it important for you?
I have played lots of sports over the years- Baseball (10 years), Hockey (12 years), Badminton (2 years), Football (1 year), Lacrosse (1 year), Basketball (10 years)and Golfing (12+ years). I love sports in general and want to always stay active as much of the time as possible.
Academic highlights and how you felt when you received them?
While I have not received any academic awards, teachers have written in report card remarks multiple times that I am kind person, I am not a distraction to others and I am willing to seek out help when I need to.
What program would you like to attend in school?
While I am still deciding and not 100% set on anything, I have been looking at digital media, culinary and/or open studies.
How do you envision your school life in college/university?
I look forward to having more independence and to be social with meeting a lot of new people with more of the same interests at campus along with spending lots of time on volleyball skills and games with teammates.
Will understand each and every athlete to ensure your recruiting experience is enjoyable and relaxing.
Regular online group meetings offering support with updates about your recruiting profile.
Will provide full email support during the recruiting process.
Professional athletic resume to be provided.
Will pre-screen in order to work with Canadian,  United States and overseas coaches.